Entertainment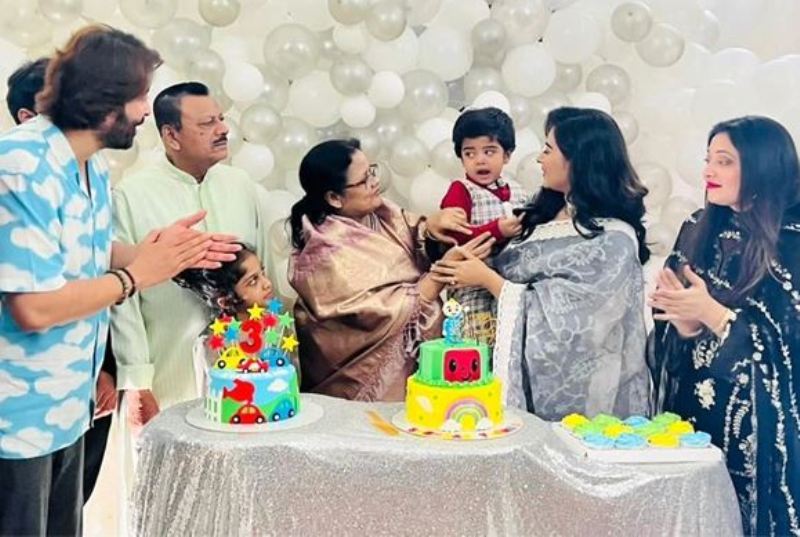 Collected
Shakib-Bubly celebrate son's birthday together
Dhaka, March 22: Dhakai movie superstar Shakib Khan celebrated his son Bir's birthday after handling all the controversies. Tuesday 21 March was the birthday of actor Shakib Khan's younger son Shehzad Khan Bir. On this special day, the cake was cut in the presence of Shakib Khan's parents and sister in a homely atmosphere.
The birthday was celebrated at Shakib's home in Gulshan-2. Bubly reached there with Bir.
On Wednesday, Bubly shared some pictures of that moment on her Facebook page. She also wrote, "Some precious moments of the family." Earlier, Shakib Khan posted a picture on his verified Facebook page and wrote, "Happy Birthday Baba."
Meanwhile, Bubly wished Bir by posting an old photo on Facebook at 12:13 AM on Tuesday. The actress captioned it, "You came into the world on this day with the most beautiful feeling of life, Baba. Looking at your innocent face made me feel like I was in heaven."
Bubly also wrote, "I felt peace after taking you in my bosom. This is how the happiness of heaven is. I cried a lot then, Baba. But of course it was a lot of peace and happiness."
Finally she wrote, "You are my oxygen. You're my precious jewel, my whole world. Lots of prayers and love for you. Happy birthday Baba."