Entertainment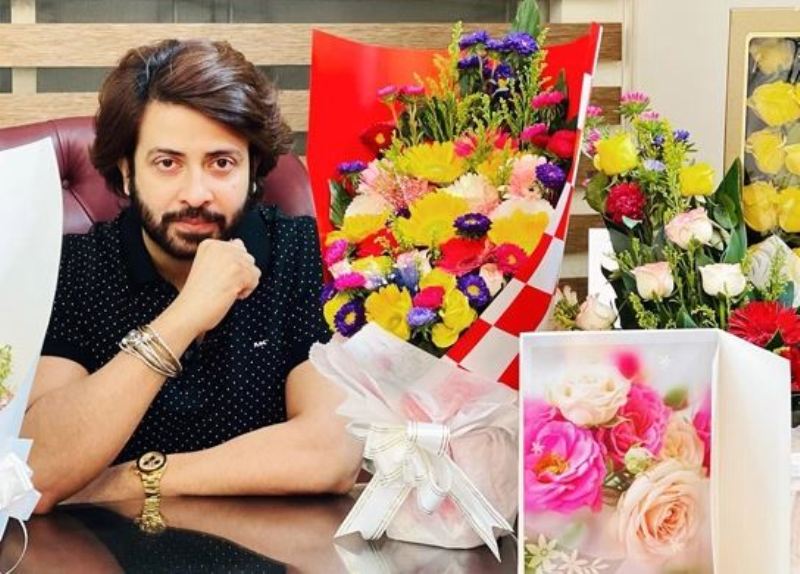 Collected
Shakib Khan thanks fans for birthday wishes
Dhaka, March 29: Popular actor Shakib Khan has enthralled the audience for more than two decades now. Tuesday, March 28 was the actor's 44th birthday. From the first hour of his birthday, Shakib Khan has been showered with wishes, love and good wishes by his fans.
On Wednesday (March 29) afternoon, actor Shakib Khan posted on his Facebook page thanking his fans. He wrote in the post, "All praises to the great creator who sent me to the world with the fortune of being loved by you. I am eternally indebted to the love you gave me on my birthday on March 28. I believe, I will be drenched in this love forever. Your selfless love. I want to spend the rest of my life with your blessings."
Shakib Khan made his film debut in 1999 with the movie 'Ananto Bhalobasha'. After 2006, he became King Khan by acting in one after another commercially successful movies. Leaving behind criticism and hundreds of obstacles, Shakib held the reins of the industry. He has worked with almost all contemporary old and new makers.
Shakib has acted alongside everyone from Moushumi-Shabnur-Poppy-Poornima to today's newcomers. In addition to joint production and local production of Kolkata, Shakib has gained the reputation he has in Bangladesh in West Bengal as well!
In recognition of his performance, Shakib Khan won the National Film Award for Best Actor in 2012 for 'Bhalobashlei Ghar Bandha Jai Na', in 2014 for 'Khodar Pore Ma' and in 2016 for 'Aro Bhalobashbo Tomay' and in 2017 for 'Swatta'.