Entertainment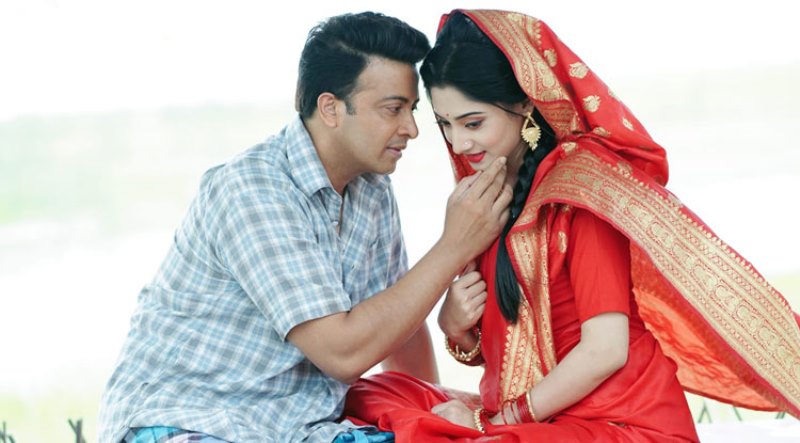 File photo/Collected
Shakib, Puja to work together again
Own Correspondent, Dhaka, Sept 25: Dhallywood star Shakib Khan is also successful as a producer. Several popular movies have been produced by his company SK Films. A few days ago, Shakib also received a government grant as a producer. The government is giving him a grant of Tk 65 lakh for a movie named 'Maya'.
The movie will be directed by Himel Ashraf, and Shakib Khan play the lead role in the film. However, there was curiosity about who would be the heroine. This time Shakib himself confirmed that Puja Cherry will be with him in the movie.
The name 'Maya' is likely to be changed. The people concerned will decide according to the story and the situation. The story and screenplay of the movie is written by Ferrari Farhad. Shooting for the movie will commence later this year.
Shakib Khan said, 'Maya' will be a big organized movie. Government-funded movies are usually made on a short scale. Shakib wants to change that idea.
He said, "My movie will not be with the money that the government will give. Maya's budget is too high. VFX alone will cost Tk 1.5 crore. In all, the budget will exceed Tk 4 crore."
Shakib Khan and Puja Cherry have teamed up and made the movie 'Golui'. The movie directed by SA Haque Alik was released last Eid-ul-Fitr. The audience likes their chemistry. The movie received a great response across the country. Relying on that success, Shakib is taking Puja as his heroine again.
Meanwhile, Shakib Khan announced the casting of Puja Cherry in his next film last year during the shooting of 'Golui'. But even though it has been exaggerated for a long time, Puja Cheri had become a kind of hollow as Shakib Khan did not say anything more about it. She thought that Shakib Khan might cast someone else in this film. Puja expressed joy at the latest announcement.