Entertainment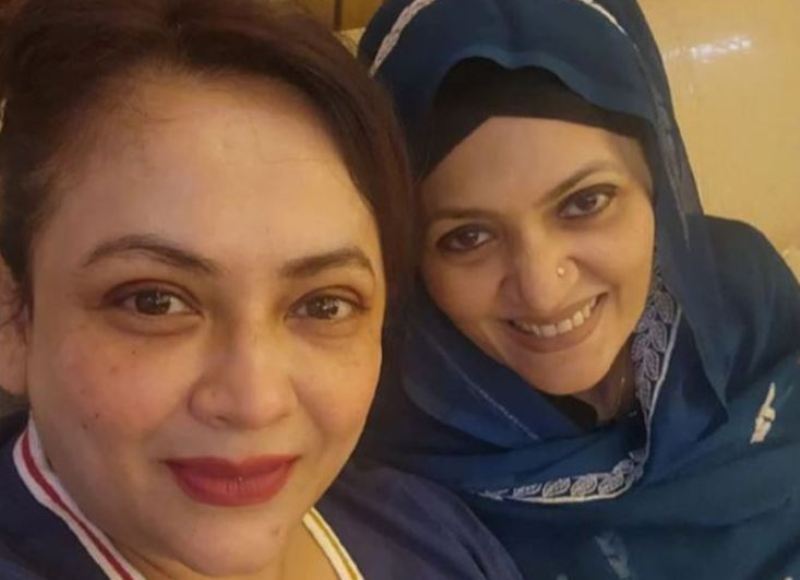 Collected
She's Muslim, I am Hindu, we are friends: Actress Srilekha
Dhaka, January 25: Popular Indian actress Srilekha and Bangladeshi actress Mukti are good friends. Srilekha recently came to Bangladesh. She then went to Mukti's house and met her. They exchanged ideas with each other on various issues.
About their friendship, Srilekha said on her social handle, "We are friends. Not today, for more than 20 years. She is Muslim, I am Hindu. Her country is Bangladesh, mine is India, we aren't bothered about it. We are friends. If we can, why can't you? Be friends, be good."
After meeting Srilekha, Mukti told reporters, "I have taught her insha'Allah and Alhamdulillah."
Srilekha came to Dhaka primarily to participate in the Dhaka International Film Festival. Where her movie 'Ebong Chaad' was shown.
Actress Rumana Islam Mukti came to limelight with the film 'Shravan Megher Din'. In 1993, she started acting with the film 'Padma Nadir Majhi'. Many people know her as the daughter of actress Anwara Begum.