Entertainment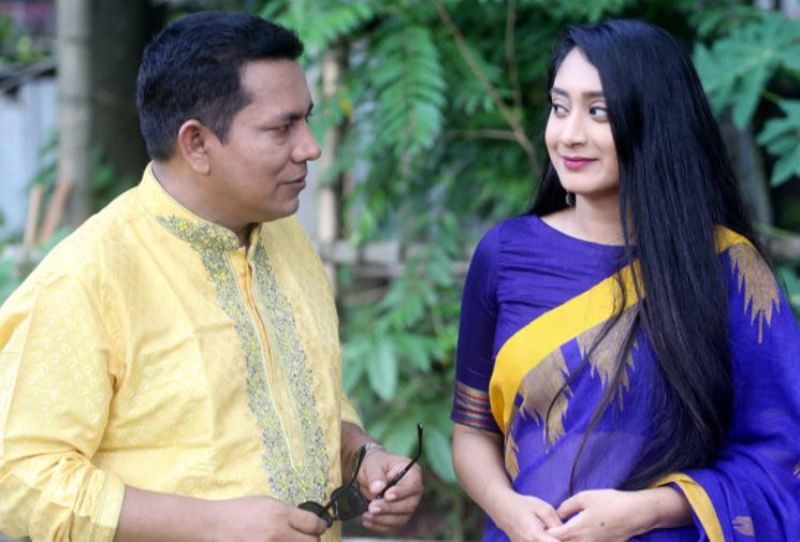 Collected
Shimla to star opposite Hasan Jahangir in new Eid natok
Dhaka, July 6: Shimla was a very popular actress at one time. The famous actress made a mark with her debut role in 'Madame Fuli'. She also won the National Film Award for Best Actress. However, the actress has not been seen on the big screen for a long time.
This time she will be seen on television. She has acted in a natok (TV movie) on the occasion of Eid. It will be broadcast on Boishakhi TV.
In it, Shimla has acted opposite actor, director and producer Hasan Jahangir. On Monday, July 4, the actor shared a video on her Facebook.
Shimla was seen dressing up as the bride there. She said, "I am Shimla. I have a good news. Today is my wedding. Please pray for me." Then she asked Hasan Jahangir, who was dressed as the groom to reveal his face.
Posting the video, Hasan Jahangir said in the caption, "The marriage is in reel life, not in reality."
The drama titled 'Amar Bou Celebrity' will be aired on Baishakhi TV on the third day of Eid.
The actor said, "I have made this special play on the occasion of Eid. It's good to have Shimla in it. She is a great actress. I hope the viewers will enjoy seeing her performance on TV. I invite everyone to watch our play."