Entertainment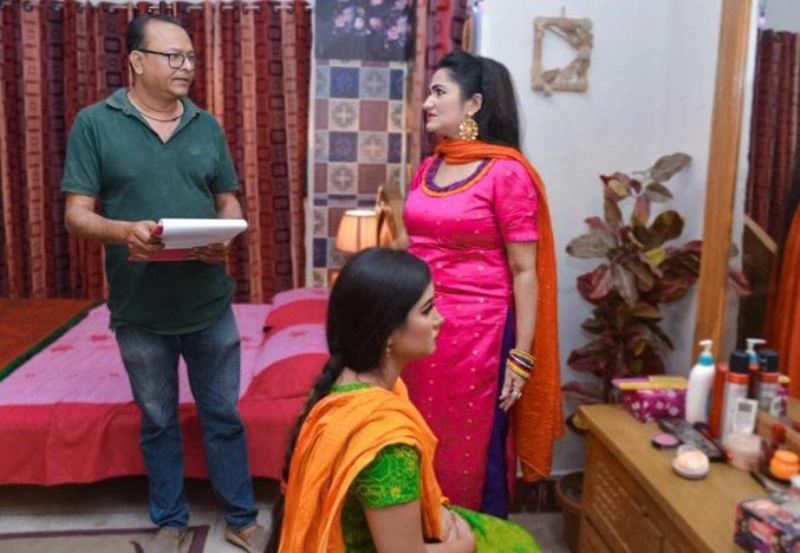 Collected
Shooting starts for 'Thokor'
Dhaka, March 7: Mazhar Babu is known as a film journalist. Besides, he has been associated with Bengali cinema production for two years. Earlier, he worked as an assistant director in more than 50 movies. Now, he is making a full-length film 'Thokor' for the first time.
The shooting of the first phase of the movie has already started. The second phase of the movie will start shooting this month, the director said.
In this regard, Mazhar Babu said, "The film has to be shot in small lots due to the need of the story. We are shooting in a shooting house in Uttara. At this stage, Monira Mithu, Saif Chandan, Asma Jhelik and Adhra Khan have shot. We will be able to complete the bulk of the film's shooting this month."
Present day actress Adhra Khan is acting in this movie. Model-presenter and small-screen actor Evan Sair will debut as the hero opposite her. Monira Mithu, Asma Jhilik are also acting. Producer Saif Chandan is playing a special role.
Monira Mithu said, "The movie is being made with a timely story. I enjoyed my character a lot. I hope everyone likes the movie."
Saif Chandan said, "Thokor is a good job. It's a very contemporary story. There's a lot to pull the audience in this movie. My character is also different."
The director also said, "I am going to make the film based on a different story. I don't want to say anything about the story at the moment. But the audience will see a film out of the conventional. I have been associated with film production for 24 years. I hope to give something great to the audience."