Entertainment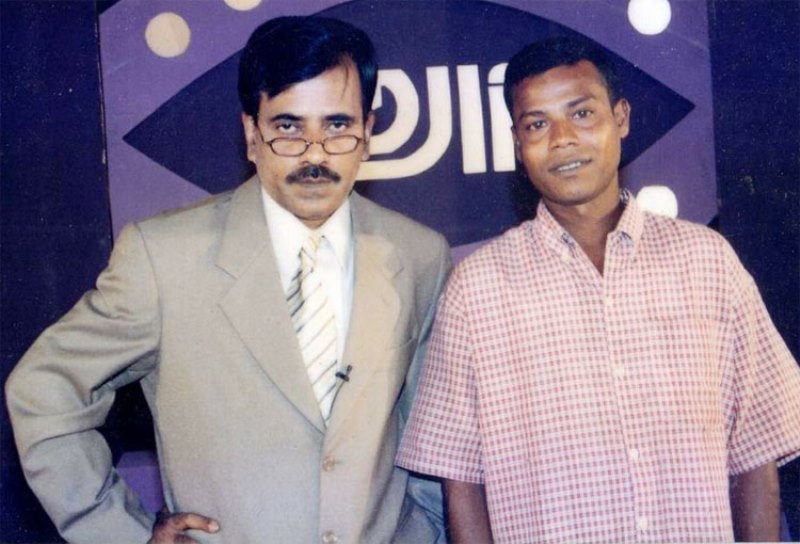 File photo/Collected
Singer Akbar Ali is no more
Entertainment Correspondent, Dhaka, Nov 14: Renowned singer Akbar Ali Gazi, popularly known for his song "Tomar Haat Pakhar Batashe" passed away. His daughter Athai confirmed the news of the singer's death on Sunday (November 13) around 3:30 pm From 'Singer Akbar' Facebook ID, where she wrote that her father is no more.
The health condition of Akbar, who had been struggling with various diseases for a long time, deteriorated, and he was admitted to Ibrahim Cardiac Hospital (BARDEM) in the capital on November 5. He was shifted to the ICU in the early hours of November 9 in critical condition. The singer breathed his last there.
Akbar was suffering from various physical complications including diabetes, jaundice, kidney, and blood inflammation for two years. Due to the failure of two kidneys, his right leg was damaged due to the accumulation of water in his body.
Akbar Ali was born in Paikgachha upazila of Khulna.
Akbar Ali Gazi, who was a rickshaw puller in Jashore in his early life, performed at stages and rose to fame after singing "Ekdin Pakhi Ure Jabe" of Kishore Kumar at TV programme 'Ittady'. Singer Akbar Ali gained popularity with his song "Tomar Haat Pakhar Batase".