Entertainment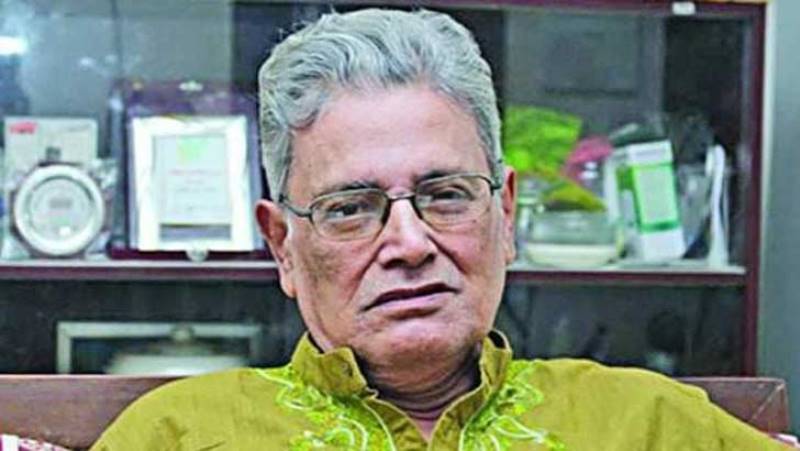 Collected
Singer Anup Bhattacharya dies
Dhaka, May 7: Anup Bhattacharya, an artiste and renowned composer of Swadhin Bangla Betar Kendra breathed his last at Asgar Ali Hospital in Gandaria on Thursday night at around 7:30 pm.
According to hospital sources, Anup Bhattacharya was brought dead to the hospital at 7.40 pm by his nephew. The patient was suffering from shortness of breath. However, he was not affected by the coronavirus. He was pronounced dead at the hospital.
Bhattacharya was 75 years old.
It is learned that Anup Bhattacharya suddenly fell ill on Thursday. Later, his family members brought him to the hospital. He died while undergoing treatment there.
Meanwhile, lyricist Tapan Bagchi said that the heroic freedom fighter Anup Bhattacharya had been suffering from diabetes for a long time. His two daughters are currently in the country. His body is currently being kept in the cold storage of Bardem Hospital. His funeral will be held on Friday morning.
Anup Bhattacharya was born in 1945. He sang a number of songs of Swadhin Bangla Betar Kendra, including 'Tir Hara Ei Dheuyer Sagar', 'Rakta Diye Naam Likhechi', 'Purba Digante Surya Utheche', 'Nongar Tolo Tolo' etc.
This talented artiste also composed many songs. Rafiqul Islam's song 'Baisakhi Megher Kache' and Mitali Mukherjee's 'Sukh Pakhi Re' became popular. Anup Bhattacharya was a founding member of the Rabindra Sangeet Shilpi Sangstha.