Entertainment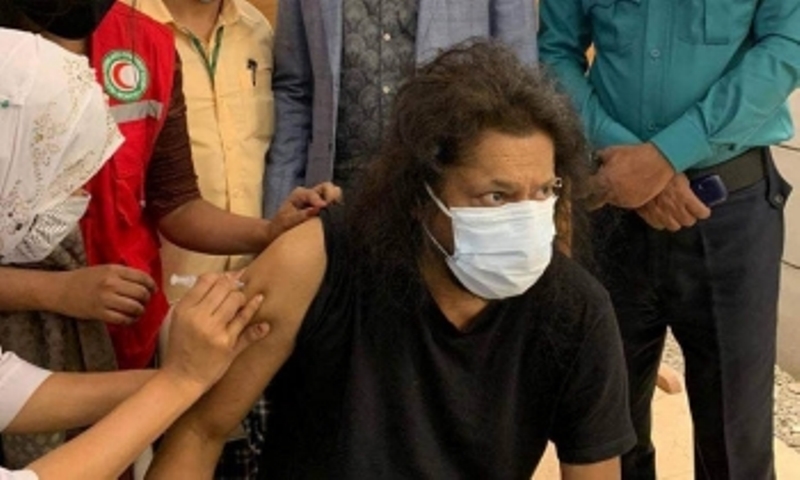 Collected
Singer James receives Covid-19 vaccine
Dhaka, February 10: Singer and frontman of rock band Nagar Baul, James, has received the coronavirus vaccine of Wednesday.
The people of the world have finally found the vaccine to deal with the epidemic Corona. The vaccine has already been made. Vaccination programs are also underway in many countries of the world. Bangladesh is not behind either. The corona vaccine arrived in the country a few weeks ago.
Rubaiyat Tagore Robin, a spokesman for James, said James had taken the corona vaccine on his own initiative. At the same time, the star advised the countrymen to take this vaccine quickly to deal with the coronavirus pandemic.
"James Bhai has been positive about the vaccine from the beginning," said Robin. "He has been in touch with the hospital authorities since the day the vaccine came to Bangladesh. He was finally vaccinated today (February 10)."
James appeared at BSMMU in Shahbag around 1pm on Wednesday and received the coronavirus vaccine. Nurse Sadia Sumi pushed the vaccine in his right hand.
James is healthy and normal after the vaccination. Meanwhile, actress and MP Subarna Mustafa was the first among the stars of the country to get vaccinated. Her husband Badrul Anam Saud has also been vaccinated.