Entertainment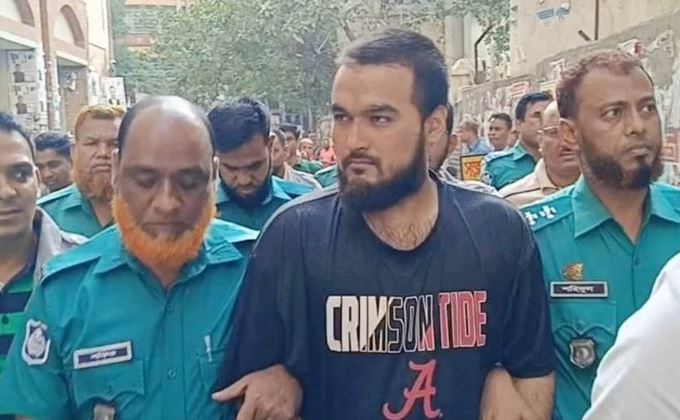 File Picture
Singer Nobel gets bail
Dhaka, 23 May 2023 : Singer Mainul Ahsan Nobel has been granted bail in the case of money embezzlement through fraud.
He compromised with the plaintiff and explained the money taken in advance to get the song for the event. Later, the court granted Nobel bail on a surety of Tk 10,000.
After a day's remand, the police brought Noble to court on Saturday. Later, the investigating officer of the case, DB Inspector Humayun Kabir requested to keep him in jail. On the other hand, his lawyer Abdullah Al Mamun applied for bail. Safayet Islam, the plaintiff in the case, was present. After hearing both sides, the court of Dhaka Metropolitan Magistrate Shafi Uddin granted his bail.
The representative of SSC batch 2016 of Shariatpur's Vedarganj Headquarters Pilot High School was charged with fraud on May 16 at Motijheel police station in the capital. Safayet Islam sued as plaintiff. The next day on May 17, the court accepted the statement of the case and ordered to submit the report on July 9.
According to the complaint of the case, the first reunion of the SSC batch 2016 of Shariatpur's Vedarganj Headquarters Pilot High School was organized on April 28. In this event, a total of 1 lakh 72 thousand taka was given for singing in cultural programs. But instead of going to the Nobel ceremony, he embezzled the money through fraud.
DB chief Haroon Or Rasheed said, after granting a one-day remand, Noble confessed to all his crimes. At the same time, Nobel expressed remorse in addition to confessing his guilt in the case of torturing his wife and not participating in various shows for money. On remand, Noble admitted his mistake and expressed regret over these incidents.
He said, getting used to a disorderly life, Noble also beat his wife and threw her out of the house. While doing programs at various places, he broke the stage in a drunken state after drinking too much. Degeneracy has descended upon his life. He has to drink alcohol every day. Take 3-4 sleeping pills every day to sleep. He admitted to us, learned to drink, smoke ganja and yaba from other artistes. We can understand from his words, he sleeps all day for these reasons. Can't program with money due to sleep.
Meanwhile, Nobel's ex-wife Salsabil told reporters that she respects the law. He will accept what the law will do.