Entertainment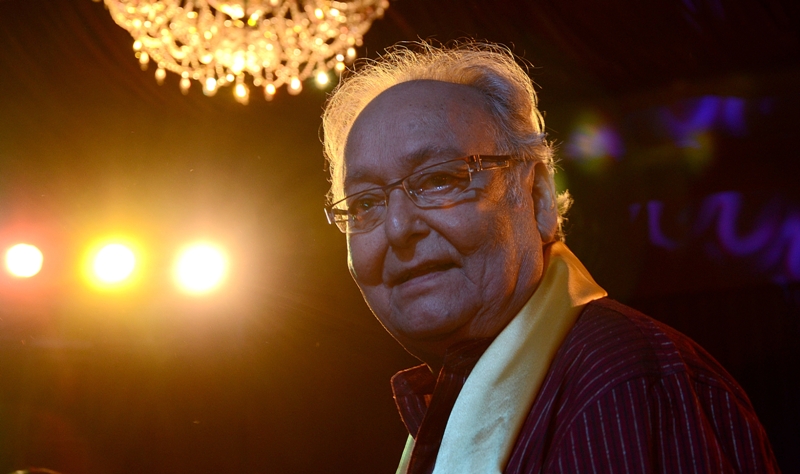 Soumitra Chatterjee's Bangladeshi roots
Dhaka, November 15: Soumitra Chatterjee, one of India's finest actors, has died. He died at Bellevue Hospital in Kolkata around 12:15 pm on Sunday (November 15). Bellevue Hospital confirmed the news of his death to Jago News around 12:30 pm. He was 85 years old
The death of this legend of Bengali cinema has cast a shadow of mourning on the scene of Indian cinema. Famous personalities from different parts of India are expressing their condolences.
The melody of grief over the death of this actor was also felt in Bangladesh as well.
Soumitra was also very popular in Bangladesh. He has been here several times. Sometimes as an actor, sometimes as a poet-reciter. Soumitra has always loved the art and culture here. The gentleman thought of this country and the people of this country.
He had a special weakness with Bangladesh. His reason is his ancestral home.
The original home of Soumitra Chatterjee's family was at Shilaidaha in Bangladesh.
Soumitra's family lived in a village called 'Kaya'. From the time of his grandfather, members of the Chattopadhyay family moved to Krishnanagar in Nadia district. The purpose of this journey is trade and commerce.
Soumitra's father was a lawyer in the Calcutta High Court. He used to come home every weekend. There was a lot of suffering coming and going. So he moved to Calcutta (now Kolkata) with his family. Soumitra has been living in Kolkata ever since.