Entertainment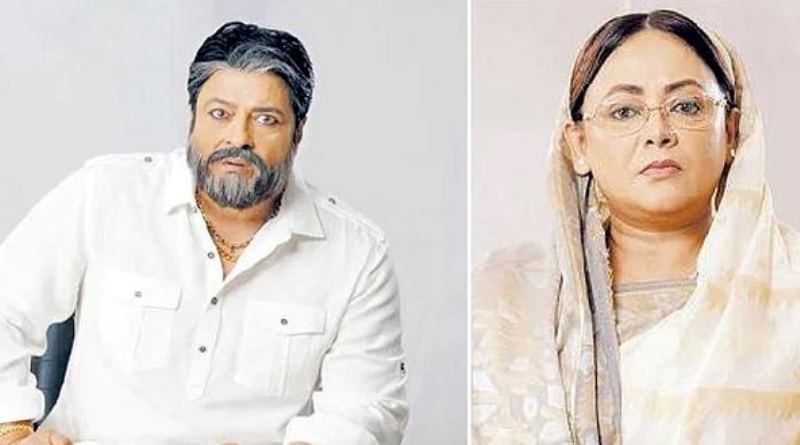 Photo: Collected
Sreelekha Mitra paired opposite Ferdous in 'Mir Jafar : Chapter 2'
Dhaka, January 19: Popular actor Ferdous Ahmed is acting in a new Tollywood movie. Popular Kolkata actress Sreelekha Mitra is paired opposite Ferdous Ahmed in new movie 'Mir Jafar : Chapter Two'.
Sreelekha Mitra, a popular Bengali actress, told the media of Dhaka about acting in the same movie when she came to participate in the 21st Dhaka International Film Festival. The news of the movie was revealed in Indian media on Wednesday.
The political thriller genre movie is being produced by young director Arkadeep Mallika Nath. This is his first movie. Actor Ziaul Roshan from Dhaka and Sourav Das from Kolkata are playing the two main roles in the movie. The news was reported to the media a few months ago by the producer of the movie, Rana Sarkar.
Popular Bengali actress Sreelekha Mitra came to Dhaka on January 15 to attend the 21st Dhaka International Film Festival. This time she is on a five-day visit to Dhaka. She spoke to the media of this country throughout the day on Monday. She gave details about the visit to Bangladesh.
Sreelekha said that she is going to work in Bangladeshi cinema. She said that two popular Bangladeshi actors Ferdous and Musharraf Karim will be seen with him in this film
Sreelekha said, I cannot tell the name of the director and the name of the film at the moment. However, this film will have two popular actors of this country. They are Ferdous and Musharraf Karim.
Sreelekha said that the film will be shot in February.
Meanwhile, Sreelekha Mitra starrer 'Aar Chaad' was screened at the 21st Dhaka International Film Festival.
Ferdous will be seen in the role of an influential person named Akhter Hossain in the movie made on the story of rural Bengal politics. His look has already been revealed. He has caught it differently. His wife Sabera is played by Sreelekha Mitra. Saurabh Das is playing the role of their son Zafar.
The film will have the story of Moktar's relationship with Srabanti as a refugee girl named Jaya who crossed the border to India. Ziaul Roshan is playing the role of their son Mir. Actress Priyanka Sarkar is playing the role of Mir's lover Nandini. Anirban Chakraborty is also staying. The shooting of the movie is scheduled to begin in February in Murshidabad, India.