Entertainment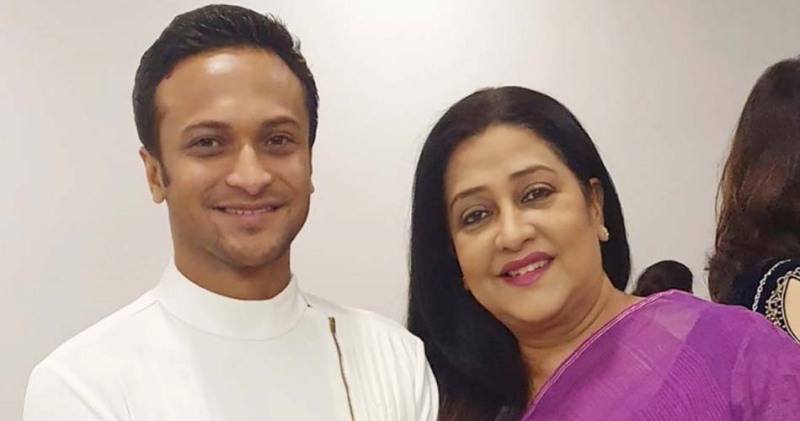 Collected
Suborna Mustafa heaps praise on Shakib Al Hasan
Dhaka, March 9: Bangladesh got a comfortable win against England in the last ODI. And the hero of that victory is Shakib Al Hasan. In this match, he became the first Bangladeshi to reach the milestone of 300 wickets in ODIs. And his achievement is a wave of joy among cricket lovers.
Everyone is congratulating the Tigers Test captain on social media. Showbiz stars are also in that list. Famous actress Suborna Mustafa congratulated Shakib by posting a picture with him on her social media on Monday evening.
Actress Subarna Mustafa wrote, "Congratulations Shakib Al Hasan. First Bangladeshi to get 300 wickets in ODIs. You have always made us proud. Joy Bangla."
Shakib has reached the milestone of 300 wickets as a left-arm spinner. Before that, former Sri Lankan cricketer Jayasuriya played 445 matches and took 323 wickets. On the other hand, former New Zealand captain Daniel Vettori took 305 wickets after playing 295 matches.