Entertainment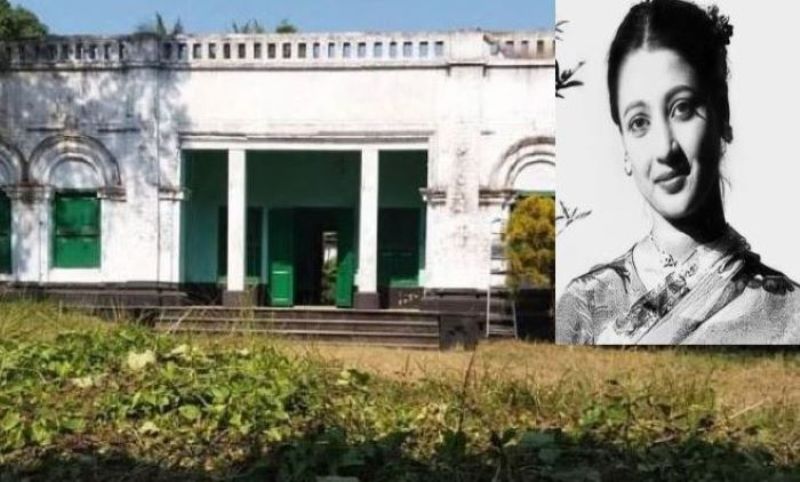 Collected
Suchitra Sen's Pabna house is being renovated
Entertainment Reporter, Dhaka, 10 November 2023: An initiative has been taken to renovate Bengali film legend Suchitra Sen's ancestral home in Pabna. For this, Deputy Commissioner Md. Asaduzzaman visited the house located on Hemsagar Lane in the city. Later he exchanged views with the leaders of Suchitra Sen Memorial Preservation Parishad.
Additional Deputy Commissioner (General) Sharif Ahmed, Acting President of Suchitra Sen Memorial Conservation Parishad Dr. Ramdulal Bhowmick, Pabna Press Club President and Member of Suchitra Sen Memorial Conservation Parishad ABM Fazlur Rahman, NDC Mohammad Abul Hasanat attended the meeting presided over by Pabna Deputy Commissioner Md Asaduzzaman on Monday. The general secretary of the council. Naresh Chandra Madhu, Assistant Commissioner Md Monirul Islam, Executive Member of the Parishad Mazharul Islam and Member Journalist Abul Kalam Azad.
Suchitra Sen's house was discussed in detail on how to better maintain it as a museum. Actions are determined for the implementation of the proposal of the Government to have a repository. NDC Mohammad Abul Hashanat and Dr. Naresh Madhu have been entrusted with the responsibility of the council to maintain the house and currently renovate it.
Suchitra Sen was born on April 6, 1931 in this house of Hemsagar Lane in Pabna district. Suchitra was the fifth of nine siblings. The children of the house called Rangadi. Parents named Rama. Director Sukumar Dasgupta's assistant Nitish Roy replaced Suchitra. But her name was Krishna Dasgupta in the records of Mahakali Pathshala in Pabna.
Suchitra Sen's childhood, childhood and adolescence were spent in the one-storeyed ancestral house on Hemsagar Lane in Gopalpur Mohalla, Pabna. Her father Karunamay Dasgupta worked as a sanitary inspector of Pabna Municipality. Mother Indira Dasgupta was a housewife. Among the two sisters, Suchitra Sen was the elder. Her younger sister was Hena Dasgupta. After completing her schooling at the city's Mahakali Pathshala, Suchitra Sen studied at the local Pabna Girls' School till Class IX. Although not very attentive and talented in studies, Suchitra Sen had a penchant for music, drama and acting. She showed his talent in singing in various events of Pabna city and acting in drama theater at an early age.
Born in an upper middle-class family, Suchitra Sen left her home, job and family in 1947, leaving behind her father, Karunamoya Dasgupta, in Pabna, a few months before the partition of India. A couple of years after going to Calcutta, Suchitra Sen got married to Dibanath Sen, the son of a respected family there.