Entertainment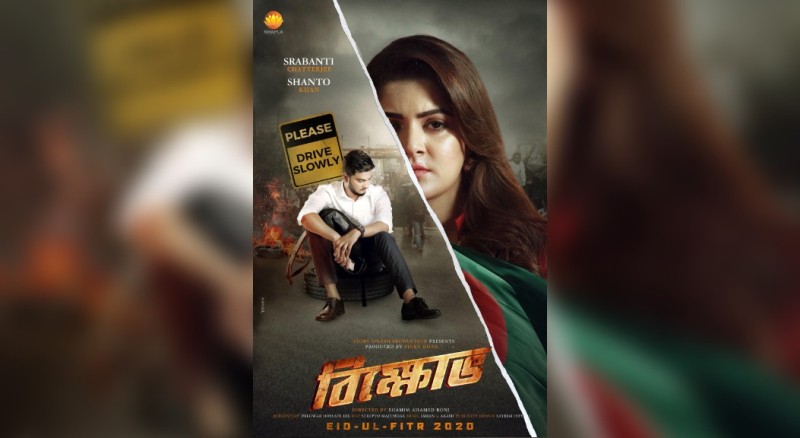 Collected
Tollywood's Srabanti stars opposite Shanto Khan in Bikkhov
Dhaka, May 30: Young actor Shanto Khan will be seen opposite Tollywood actress Srabanti Chatterjee in their next feature Bikkhov.
The movie has been produced by Shanto Khan's father Selim Khan. Shamim Ahamed Roni has directed the movie.
The trailer has been released recently, showing glimpse of the lead actors' chemistry.
The story of the movie revolves around the safe road movement. Shanto Khan will be seen in the role of a student and Srabanti in the role of a teacher. But incidentally, they fall in love.
Apart from the leads, the film also stars Amit Hasan, Rajatava Dutta, Shiva Shanu, Rahul Dev and many other actors from Bangladesh and India. The movie will be released on June 10 in the country's cinema hall.
This is Srabanti's second Bangladeshi film. Earlier, she acted in 'Jodi Ekdin'. It was released in 2019.