Entertainment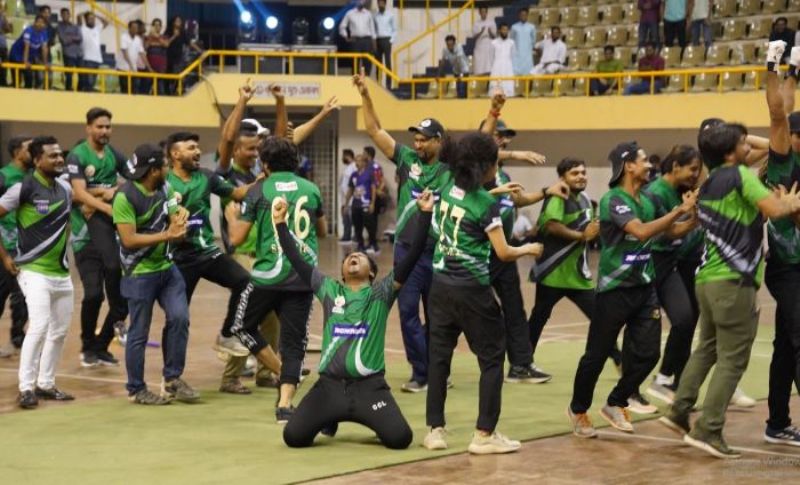 Collected
Ugly fight breaks during Celebrity Cricket League, injured stars rushed to hospital
Entertainment Reporter, Dhaka, 30 September 2023: A brawl took place between the players of two teams on Friday night in the ongoing Celebrity Cricket League at the Shaheed Suhrawardy Indoor Stadium in Mirpur. The injured players went to a government hospital in the capital for treatment. Other stars of Dipankar Dipan's team were also there.
It is reported that actress Raj Ripa, actor Joy Chowdhury, Shishir Shikder, Atiqur Rahman, Sheikh Shubo and Sheikh Zahid are undergoing treatment at Pangu Hospital in Agargaon. It is not known whether any other star is undergoing treatment elsewhere.
The said stars are under treatment till the writing of this report. Doctors have not yet decided whether they will be admitted to the hospital or discharged after first aid.
On this day, the team of Muhammad Mustafa Kamal Raj and Dipankar Deepan played their last match in the Celebrity Cricket League at the Shahid Suhrawardy Indoor Stadium around 10 pm. During the game, tensions spilled over between the fans of the two teams outside the field, which turned into fights between the players on the field as well. At the end of the match, after 11:30 pm, the players of the two teams got into a fight again.
Actress Raj Ripa alleged that producer Mustafa Kamal Raj and actor Shariful Raj raised hands on her. He demanded a fair investigation and trial in a tearful voice.
One of the players of Dipan's team, actor Monir Hossain Shimul, complained that they brought terrorists from outside and started attacking us. What kind of CCL game is it?
Chitranayak Joy Chowdhury, another player of the same team said, Raj Bhai's team started attacking our team. They brought people from outside. Picked up one of our players and started beating him. Moushumi Hamid was injured in this.
Dipankar Dipan told reporters about the incident, you have seen what happened on the playground. There is nothing to hide here. I think it would be very wrong to throw the blame squarely on the artist community. We are all very sad about it. It seems to us that some unartistic people have infiltrated us in the name of artists, who have actually created anarchy.