Entertainment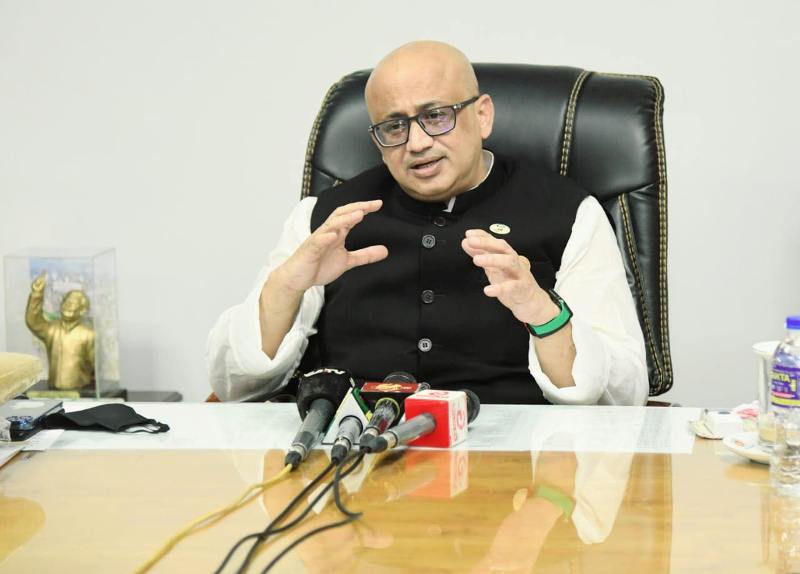 www.facebook.com/muradhassanmp
Viewers will no longer be able to watch 100 channels for Tk 300: Murad Hasan
Dhaka, October 6: While in other countries, a consumer spends amount to watch each television channel separately, in Bangladesh one can watch 100 channels for Tk 300. However, this will not continue, according to State Minister for Information and Broadcasting Dr Murad Hassan, who made the remarks before a meeting with members of the Board of Trustees of the Broadcast Journalists Center at the Secretariat on Tuesday (October 5).
"We are a family, we will all implement this cleanfeed together and handle foreign advertising and everything foreign to our set price," he said.
The Minister of State for Broadcasting said, "I stayed in Canada for 10 days. I am a citizen of Bangladesh. I am a Member of Parliament, a State Minister, more importantly I am a Bengali. I couldn't watch any news (channel) anywhere in Toronto, Montreal, Ottawa, Vancouver, Canada without paying money. And in my Bangladesh, in Bangabandhu's Bangladesh, in Bangabandhu's daughter's Bangladesh, 700 crore people from all over the world can come and watch, it takes only Tk 300 to watch 100 channels. Bangladesh will not work like this."
Later, Information Minister Dr Hasan Mahmud said, "The law is being implemented in the interest of the country's media industry. One quarter did not allow the law to be enforced on various pretexts. There is no chance to spread confusion about it. It is not that one party tried to spread confusion, some people tried to spread confusion by capitalizing on it, but they did not get support. We are determined to enforce the law this time. If anyone spreads confusion, legal action will be taken against it."
The information minister said that the channels that send clean feed were not run at first but now they are running.
He said, "We are still giving time today (Tuesday) to run the channels that come as clean feed. Mobile courts will be launched in different parts of the country from tomorrow (Wednesday) for the channels which are not being run despite the arrival of clean feed. If anyone simply does not comply with the operator's terms, legal action will be taken against them in a mobile court. We are still giving time today."