Entertainment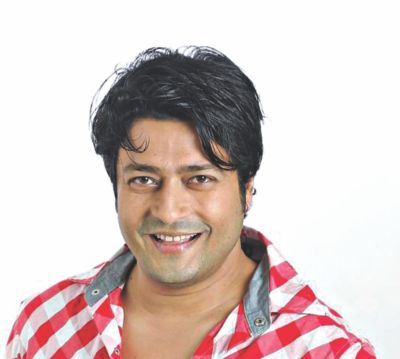 We need to tap the 35 crore Bengali speaking cine-goers: Firdaus
Kolkata, June 11: Turning up in a film themed on the lives of people, separated along the Indo-Bangladesh border, Bangladeshi actor Firdaus says the vast 35 crore Indo-Bangla audience needs to be tapped in future Bengali productions.
"It strikes me when I see how similar we all are. People in Bengal and Bangladesh speaking in the same dialect, savouring the same food, looking the same. But still we need to procure passport and visa to visit our own long lost neighbours or family members," the Bangladeshi film star, also having starred opposite Rituparna Sengupta in Tollywood film projects here in past two decades, told IBNS during outdoor shoot for a film 'Chhere Jas Na'.
In between shots as relaxed in the make-up van, he said: "I am a Bangladeshi in Chhere Jas Na (please don't leave) the very title of which signifies the urgency and desperation when long-lost neighbours do have the time to leave after a reunion."

Firdaus recalled how they shot along the barbed wire fencing in North Bengal and how people flocked from both sides to see the familiar celluloid faces from Kolkata and Dhaka.

Asked about the differences between the two industries, Firdaus said, "The technicians and the cast they look the same and react in the same way. I feel at home on both sides of the border. Why can't there be an initiative to explore this burgeoning market. Why should we cater to smaller segment of audiences!"

"But certainly the Tollygunje industry here is technically better organized," he added as an afterthought. "And if you speak about the masala films, both 'Bengals' do the copy
of south films," Firdaus, having turned up in Basu Chatterjee's Hatath Bristi over two decades back, said.

"I have Aro Ekbar and Patadar Kirti lined up as coming projects here and in one of the films I again share screen space with Rituparna," Firdaus said.

Chhere Jas Na also stars Rajesh Sharma, Barun Chanda, Laboni Sarkar and some other Bangladeshi actors.