Entertainment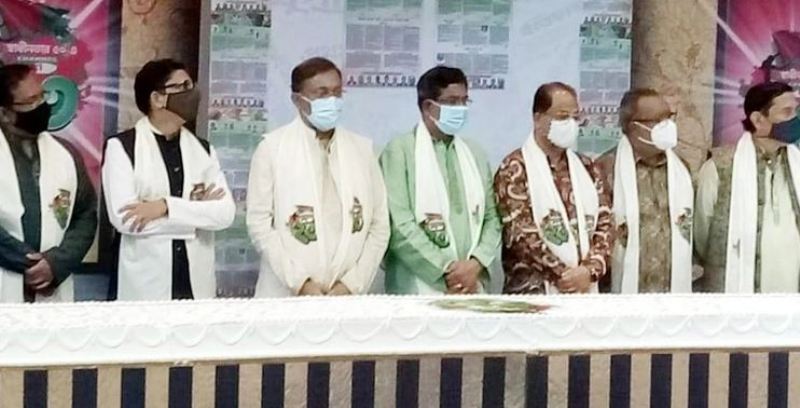 Collected
Without clean feed, country's economy and culture are being damaged: Hasan Mahmud
Dhaka, October 2: The country's economy, artists, industry, culture and media industry are being harmed due to non-running of ad-free or clean feed of foreign TV channels. Information and Broadcasting Minister Dr Hasan Mahmud made the remarks at the launch of Channel I Television's 23rd year at the Impress Group office in the capital's Tejgaon on Friday (October 1) morning.
He said, "Thousands of crores of takas, which used to be invested in the country, are being invested in foreign channels due to non-running of foreign channels with clean feed. If advertisements were not shown on foreign channels in violation of the law, the country's media industry would have benefited, that is, the country's economy would have benefited."
Due to non-running of clean feed, broadcasting of foreign channels including advertisements in the country has been stopped since Friday. In this regard, the Information Minister said, "The country's economy, artists, industry, culture and media industry are being harmed due to lack of clean feed. That is why we have taken this step."
Replying to a question on the OTT platform, the Information Minister said, "Work is underway to formulate a policy on the OTT platform. The draft has been completed. If the policy is passed, the platforms will have to follow it, and if there is any deviation, action will be taken according to the law."
Meanwhile, the initiative has been welcomed by the Association of Television Channel Owners-ATCO, an association of TV channel owners in the country, and the Broadcast Journalist Center-BJC, an association of journalists working in TV channels. Besides congratulating the minister on the country's TV channels, BJC has also issued a written statement on the issue.
A statement from the BJC said, "Although there is a provision in the Cable Networks Management Act of 2006, no initiative has been taken to implement it before. The Broadcast Journalists Center-BJC welcomed the move by the Information and Broadcasting Minister. It is expected to ease the financial crisis in the domestic television channel industry and benefit entrepreneurs as well as broadcasters.
Agriculture Minister Dr Abdur Razzak, State Minister for Information and Communication Technology Junaid Ahmed Palak, musician Farida Parveen, Sadi Mohammad, Channel I director Sheikh Siraj and other members of the channel were present on the occasion.