Entertainment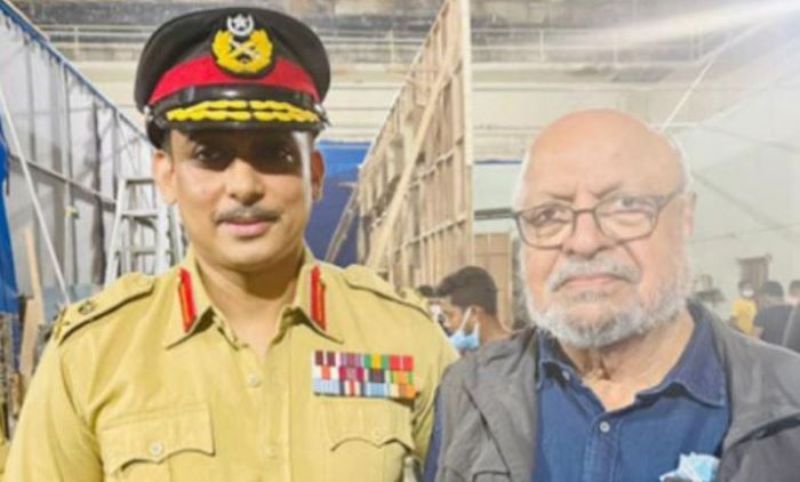 Collected
Zayed Khan's look as Tikka Khan from Sheikh Mujib biopic revealed
Entertainment Reporter, Dhaka, 13 September 2023: Popular actor Zayed Khan will be playing the role of Tikka Khan in Sheikh Mujib's biopic, Mujib: The Making of a Nation. The look of the former Pakistan Army general from the film has been revealed.
The biopic is a joint production of the Government of Bangladesh and India and it has been directed by renowned producer Shyam Benegal.
The shooting of 'Mujib' was completed a couple of years ago. But no one could reveal their look due to guidelines. The stipulation was that only after getting the censor's clearance could some disclosure be made. Accepting that condition, Zayed Khan brought forward his character.
Zayed Khan said, "This is the best achievement of my life. I signed up with a history. I went to Mumbai for an audition to act in it. I was finalized then. But it was forbidden to give any news without a contract. I am playing the role of Tikka Khan."
Directed by Shyam Benegal, the film stars Arifin Shubo, Nusrat Imroz Tisha, Dilara Zaman, Taukeer Ahmed, Chanchal Chowdhury, Nusrat Faria, Sangeeta Chowdhury, Sabila Noor, Khairul Alam Sabuj, Fazlur Rahman Babu and others in the main and important roles.
The film 'Mujeeb' had its world premiere through a commercial screening at the Toronto Film Festival on Wednesday evening. Several government officials including Arifin Shubo, Nusrat Imroz Tisha, Nusrat Faria are also expected to attend the festival.