Entertainment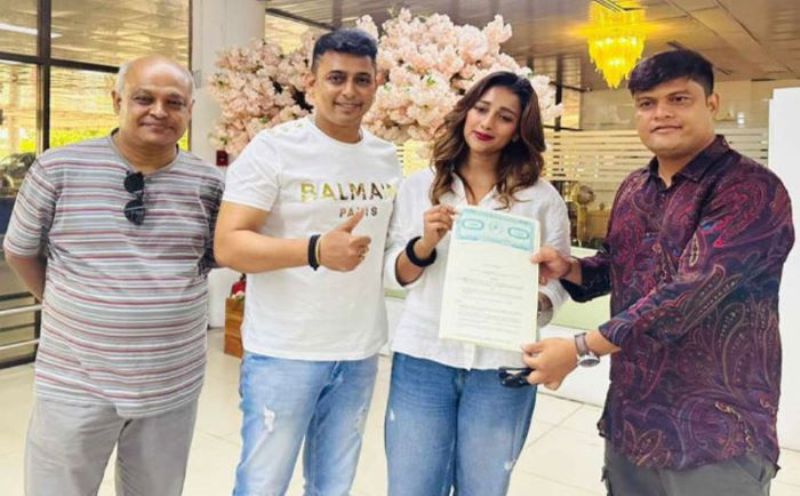 Collected
Zayed Khan, Sayantika pair up for new movie
Own Correspondent, Dhaka, 8 September 2023: Popular film actor Zayed Khan and Kolkata actress Sayantika Banerjee are teaming up for the film 'Chayabaaz'. Zayed-Sayantika gave the good news of pairing up in another new movie before the shooting of the film was over. The name of the new film is 'Tiger'. This movie is directed by Kamruzzaman Ruman.
Zayed-Sayantika signed the movie on Thursday. Zayed Khan himself confirmed the matter.
Zayed Khan said, I returned to Dhaka after finishing the shooting of the first lot of the movie "Chayabaaz". I signed the new movie 'Tiger' while sitting at the airport. Sayantika came to Dhaka on the morning of August 30 to take part in the shooting of the movie 'Chayabaaz'. Zayed-Sayantika is acting as a pair in the movie 'Chayabaaz' directed by Taju Kamrul.
Sayantika was earlier seen in a Bangladesh-India joint production film. This Tollyganj actress was Shakib Khan's heroine in the movie 'Naqab' released in 2018.