Entertainment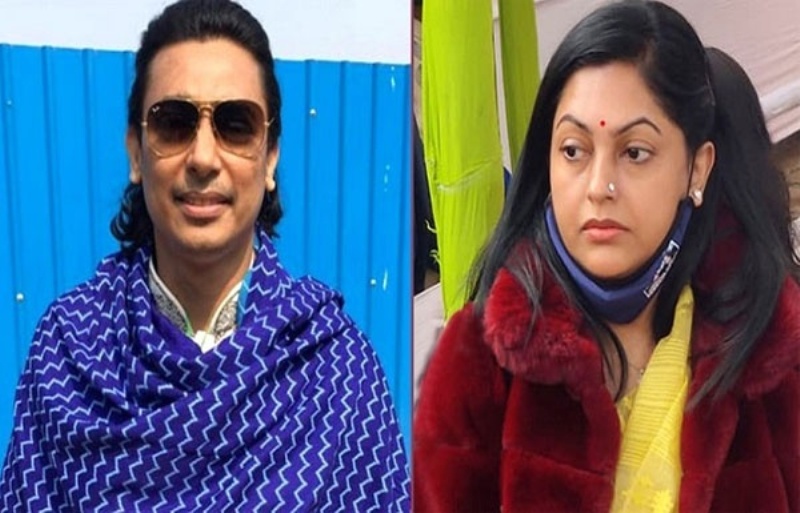 File photo
Zayed Khan to file case against actress Nipun
Own Correspondent, Dhaka, February 2: In the recent election of Bangladesh Film Artists' Association, actress Nipun lost to Zayed Khan by 13 votes. However, Nipun and none of her panel are accepting this result.
Nipun alleged that Zayed Khan had influenced the election in many ways. In addition to releasing a video of Zayed Khan buying votes from the artists with money, she also published some screenshots. Zayed Khan spoke at a press conference on Monday. Actress Munmun was also with him there.
At the press conference, Zayed Khan said, "I will file a case against Nipun under the Digital Act. Because, digital law clearly states that you cannot use any digital medium to carry out any propaganda or false allegation against someone without any supporting source or true evidence. I think I will sue everyone who were with the person who showed the screenshots at the press conference under the Digital Security Act."
Zayed Khan claimed this was done to humiliate him in front of the people of the country. He said, "I bought votes with money -- it is a false allegation. And she did not check and select the authenticity of the screenshots, she read my name and humiliated me in front of the countrymen. This is a disgraceful act. I spoke to my lawyer, he is watching the video of Nipun's press conference."
Zayed Khan said he had earlier feared a conspiracy against him over the election. For this, he had lodged a general diary at Tejgaon Industrial Area Police Station on January 20. Zayed also presented a copy of that GD to the journalists.
In the recent election of the film artists' body, Zayed Khan was elected general secretary with 176 votes and his rival candidate Nipun got 163 votes.