Finance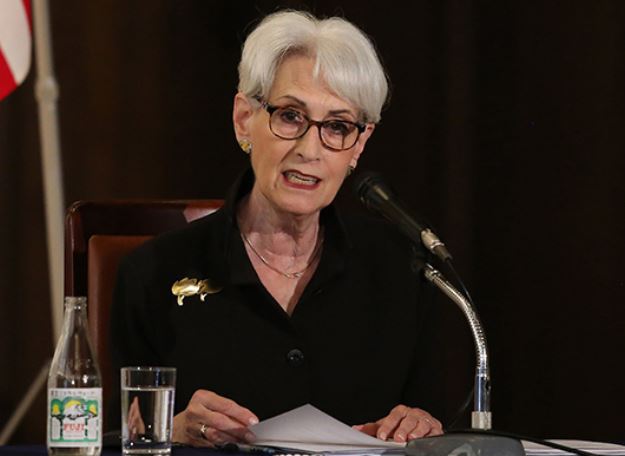 File Picture
4 South Asian countries, including Bangladesh and India, will receive US $6 million in maritime security assistance
Dhaka, 14 May 2023 : US Deputy Secretary of State Wendy Sherman has said that Washington is willing to give 6 million US dollars to four South Asian countries - Bangladesh, India, Maldives and Sri Lanka to help in maritime security efforts.
Speaking virtually at a session of the Sixth Indian Ocean Conference in Dhaka on Saturday, he said, "We have asked the US Congress for 6 million US dollars to partner with Bangladesh, India, Maldives and Sri Lanka in regional maritime security efforts and initiatives."
The US Deputy Secretary of State also said that this fund will increase the ability to impose restrictions and enforce laws in the South Asian sub-region of the Indian Ocean. "I recognize India's leadership in the region - specifically in anti-piracy, EEZ monitoring and disaster response," he said.
Sharman said the US is committed to playing its role in the Indian Ocean region. He said, "We have therefore announced a plan to provide USD 165 million to transition to a clean energy future, including adaptation and mitigation programs to address the adverse impacts of climate change across the Indian Ocean region."
He said the partnership is critical to maritime security and an enabler of investment in a sustainable blue economy—which spurs economic development and is a real example of how environmental protection and economic growth are mutually reinforcing. Through USAID, the United States invests more than $33 million annually in 15 countries for sustainable fisheries and marine biodiversity conservation, he said.
The Deputy Secretary also said, "We are working to identify development assistance with Bangladesh by focusing on the increasingly sustainable green economy."
Sharman thanked Bangladesh Prime Minister Sheikh Hasina and Foreign Minister Dr AK Abdul Momen for organizing the Indian Ocean Conference (IOC)-2023 and inviting them to address the prestigious group. He is retiring next month.
Afrin Akhtar, Deputy Assistant Secretary of the Bureau of South and Central Asian Affairs for Nepal, Sri Lanka, Bangladesh, Bhutan and the Maldives, attended the conference and led the US delegation.