Finance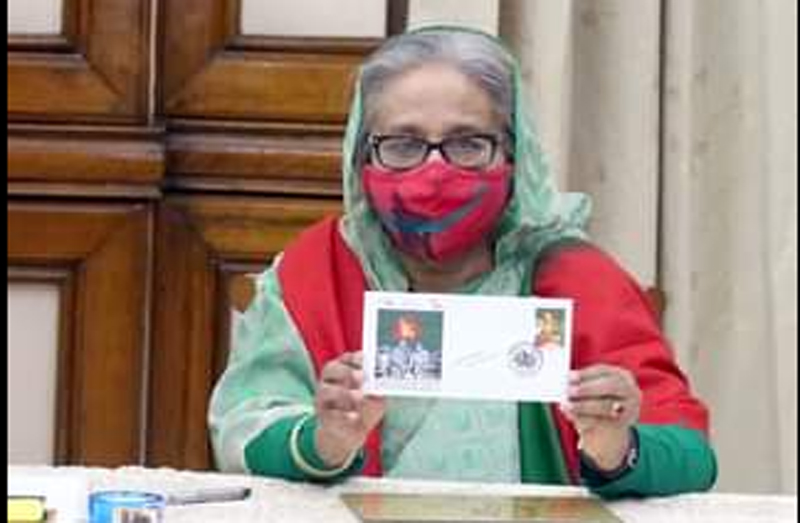 PID Bangladesh Facebook page
5 million new overseas employment targets set: PM
Dhaka, December 19, 2021: Wishing success to all programs taken on the occasion of International Migrants Day-2021, Prime Minister Sheikh Hasina said her government has set a target of 5 million (five million) new foreign employment in the Eighth Five Year Plan.
To this end, various initiatives have been taken such as setting up technical training centers at the upazila level, launching courses in line with the world demand and international certification. Our young people need to be skilled in using this opportunity and uphold Bangladesh's reputation in the world labor market.
The Prime Minister said this in a message on the occasion of International Migrants Day-2021 on Saturday (December 16). He said, "I am happy to know that International Migrants Day is being observed in Bangladesh as in other countries of the world." On this occasion, I would like to extend my sincere greetings to all the individuals, organizations and organizations involved in the migration process and migrant welfare, including migrant workers and their family members.
He said that the theme of International Migrants Day, the centenary of the birth anniversary of Bangabandhu Sheikh Mujibur Rahman, the greatest Bengali of all time, the Father of the Nation and the golden jubilee of independence -
'The Awami League government has undertaken a multi-pronged program to ensure good governance in the immigration system, create quality foreign employment opportunities and ensure the welfare of migrant workers and their families. Respecting the Father of the Nation, the Ministry of Expatriate Welfare and Overseas Employment is going to establish five Bangabandhu Sheikh Mujibur Rahman Centennial Schools abroad. This will create educational opportunities for the children of immigrants in exile. '
The Prime Minister further said that many migrants have already returned to the country due to the negative impact of COVID-19 on the global labor market. We have taken loans and rehabilitation activities for them at low interest and easy terms. So far, about 3 lakh expatriate workers have been vaccinated under a special system called 'Suraksha' app. We are all working together to implement the key to sustainable development, 'No One Should Left Behind'.