Finance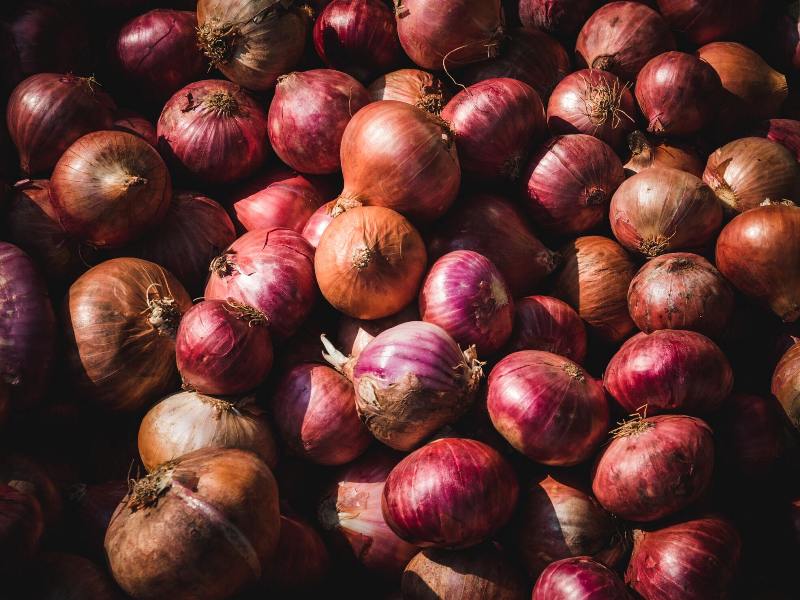 Goh Rhy Yan/Unsplash
8,100 metric tons of onions imported from Myanmar
Dhaka, October 16: Lack of onion production in India has been affected the market in Bangladesh. In the last few days, the price of onion has almost doubled in the country's market. Onion from Myanmar has reached the country through Teknaf land port of Cox's Bazar, to keep the market of this essential product stable. In the last two weeks, 8,100 metric tons of onions have arrived from Myanmar, said Md. Jasim Uddin Chowdhury, General Manager (Accounts), United Land Port, Teknaf Land Port Authority.
Abdul Amin, president of the C&F Agents Association at the Teknaf land port, said prices could rise in the country if onions from Myanmar increased. Another 10,000 metric tonnes of onions will arrive at the Teknaf land port from Myanmar in a few days to keep the country's market prices normal.
On Thursday (October 14), local traders and importers MA Hashem, Ehteshamul Haque, Shawkat Ali Chowdhury, Mohammad Farooq, Mohammad Jabbar, Mohammad Ibrahim and a few others arrived in eight trawlers from Myanmar at the Teknaf land port carrying 800 metric tons of onions in 28,000 sacks. After unloading the sacks of onions from the trawlers and loading them on the trucks, onions are supplied to these trucks in different districts and divisional cities of the country.
According to customs station sources, 8,100 metric tonnes of onions were imported from Myanmar till 9:15 pm on Friday (October 15). These onions have been imported by 10 to 12 traders. Earlier, 2,988 metric tons of onions were imported from Myanmar in September and 765 metric tons in August.
Local traders say Bangladesh is largely dependent on Indian onions. However, onions are occasionally imported from Myanmar to keep the price of onions normal in the country's market.