Finance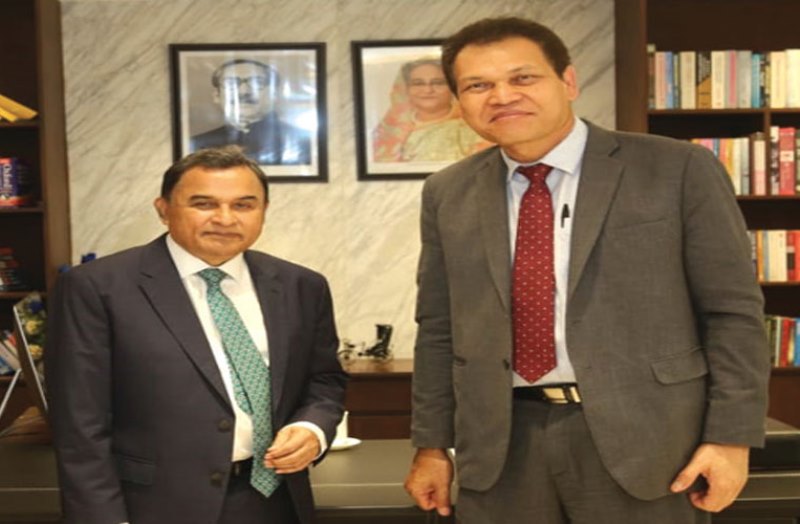 Photo: PID
ADB to provide $2 billion in loan assistance
Own Correspondent, Dhaka, Sept 21: Finance Minister AHM Mustafa Kamal said that the Asian Development Bank (ADB) will provide 2 billion dollar loan assistance for the current financial year. This loan is currently under process.
ADB Country Director Edimon Ginting met the Finance Minister at the Secretariat on Tuesday (September 20). At this time, they discussed about 2 billion dollar loan assistance in the current financial year. The Finance Minister praised ADB for speedily assisting Bangladesh in its socio-economic development, especially in transitioning from the harmful effects of Covid-19.
ADB Country Director Edimon Ginting expressed his gratitude and thanks in advance to the Finance Minister for attending the 55th Annual Meeting of the Board of ADB to be held from September 26 to 30. They also discussed about celebrating 50 years of relations between Bangladesh and ADB in 2023. The country director of ADB praised the government's activities for the social and economic development of Bangladesh.
Edimon Ginting said, "ADB has a strong relationship with Bangladesh. ADB will stand by Bangladesh. ADB will continue to support the country's rural and urban development and encourage investment in climate sustainable development."
ADB's country director praised the dynamic leadership of Prime Minister Sheikh Hasina for keeping the wheels of Bangladesh's economy moving during the corona pandemic.
He said, "Bangladesh has set one of the best examples in dealing with the Covid-19 pandemic situation."
ADB, one of Bangladesh's major development partners, has so far provided USD 27.5 billion in loan assistance to the Bangladesh government. The Finance Minister thanked ADB for providing assistance to Bangladesh to overcome the potential economic impact of the coronavirus outbreak. In particular, he urged ADB to provide more development assistance to face the challenges of transition from LDCs to developing countries.