Finance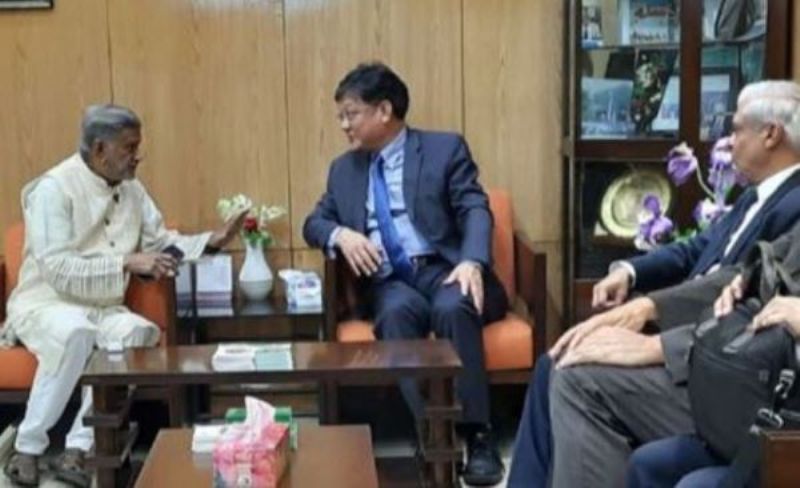 Photo: Collected
ADB will give as much money as we want for railway sector: Planning Minister
Own Correspondent, Dhaka, May 13: Planning Minister MA Mannan said the Asian Development Bank (ADB) will lend as much as the country wants for the railway sector.
The minister was responding to a question from reporters on Thursday (May 12). Earlier, the Planning Minister held a meeting with ADB Vice President Shixin Chen at his office.
The Planning Minister said, "We are very happy. Because ADB is ready to give us whatever we want. ADB says you come, we will fulfill your needs. If we go with a reasonable proposal, we have to explain what we want, then whatever money is needed they will give."
MA Mannan said, "ADB wants to lend to the railway sector. We are happy because we want to modernize the railways. We want to turn meter gauge rail into dual gauge. I will double gauge all the railways in phases. It's a huge project. Huge investment is needed here. Asian Development Bank has money, has experience. We will work together. We also want to give priority to railways. I want to work with the railway section."
When asked how much ADB wants to invest in railways, the minister said the specific figure of the loan has not been discussed. "We have to say how much money we want. ADB is willing to give whatever we want. We also think rail priorities, ADB too thinks. All single gauge railways in Bangladesh will be converted to double gauge in phases. ADB wants to lend to our infrastructure sector."
ADB Vice President Shixin Chen said that ADB has a 50-year relationship with Bangladesh. ADB has stood by Bangladesh in the development of social security, education, infrastructure and health sectors. ADB is interested in investing in Bangladesh to reshape the railway sector. Rail is a very important sector in the development of the country. The development of the railway sector is essential for any country to be interested in foreign investment. So, ADB is interested in investing in Bangladesh to build and modernize the railway.