Finance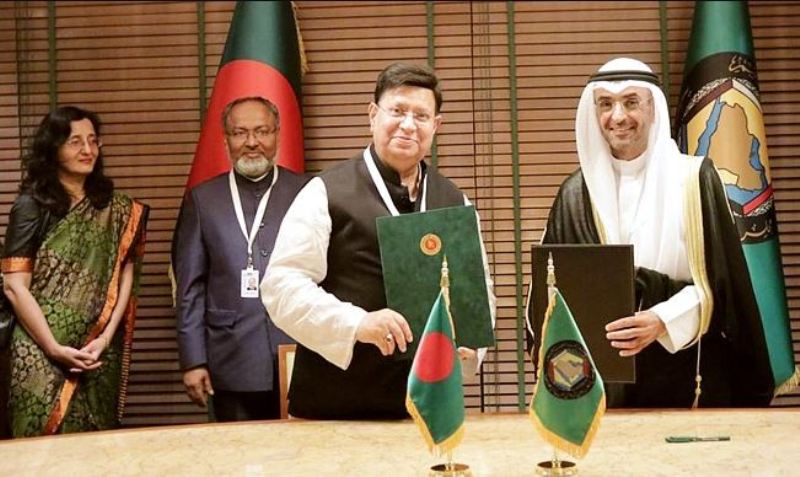 PID
Agreement with six Arab countries, new possibilities in energy-trade-investment
Dhaka, November 19: Bangladesh has signed a memorandum of understanding with the Gulf Cooperation Council (GCC). Foreign Minister AK Abdul Momen said that through this agreement, new doors of cooperation in energy and food security as well as trade and investment have been opened.
The agreement was signed in Bahrain's capital Manama on Friday (November 18). Foreign Minister signed on behalf of Bangladesh. And GCC Secretary General Nayef Falah M Al-Hajraf signed.
According to a notification sent by the Ministry of Foreign Affairs, the Foreign Minister of Bangladesh and the Secretary General of the GCC held a bilateral meeting before signing the Memorandum of Understanding. The members of the GCC alliance are Saudi Arabia, United Arab Emirates, Kuwait, Qatar, Bahrain and Oman.
GCC Secretary General Nayef Falah M Al-Hajraf expressed his satisfaction with the signing of the Memorandum of Understanding, saying that the Memorandum of Understanding will serve as a legal framework for the establishment of joint action plans, joint working groups and technical groups, joint trade councils and cooperation in various sectors between the two sides.
Foreign Ministry Secretary (East) Mashfi Binte Shams, Bangladesh Ambassador to Bahrain Nazrul Islam and other officials were also present during the MoU signing.