Finance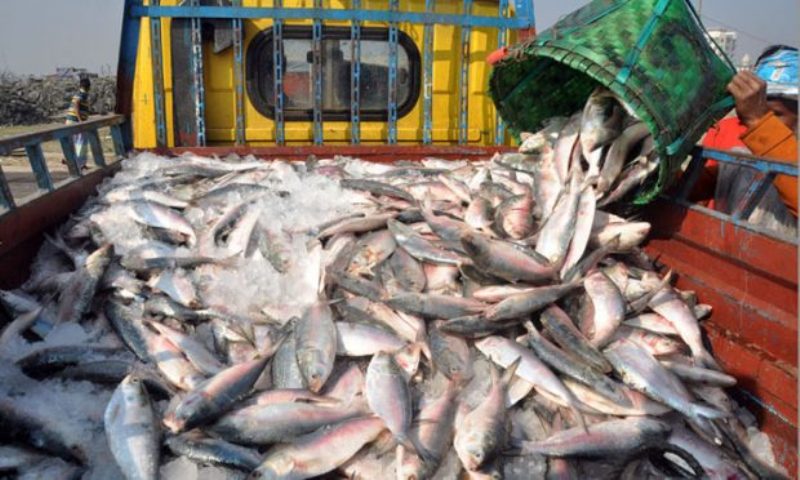 Collected
Another 172 tons 490 kilograms of Hilsa exported to India
Dhaka, October 4: Another 172 tons 490 kg of hilsa went to India through Benapole land port. Saifur Rahman Mamun, revenue officer of the customs cargo branch of the port, confirmed the matter on Sunday (October 3) evening.
He added that 1,108 tonnes and 280 kg of hilsa have been exported to India through this port since September 22. Twenty Bangladeshi exporters have set up IGM (GATEPAS) at Checkpost Customs Cargo Branch for export of Hilsa.
Aswadul Islam, an inspector at the Benapole Fisheries Inspection and Quality Control Office, said Sunday was the last day for hilsa exports to India. No hilsa can be exported to India after 12 midnight.
Nurul Amin Biswas, owner of Hilsa exporter Biswas Traders, said that this time, 4,600 metric tonnes of Hilsa was to be exported to India. But due to the hilsa crisis in the market, it is currently closed.
Sharsha Upazila Fisheries Officer Abul Hasan said the Commerce Ministry had allowed 115 exporters to export 4,600 tonnes of hilsa to India this year for Durga Puja. The export price of hilsa has been fixed at USD 10 per kg. These consignments of Hilsa are being exported from the customs of both India and Bangladesh with duty free facility.