Finance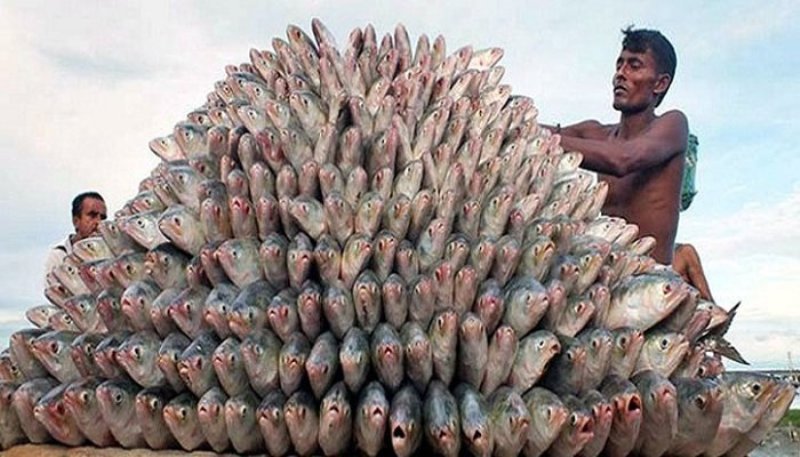 Collected
Another 2,500 tonnes of Hilsa fish to be exported to India ahead of Durga Puja
Dhaka, September 24: The Commerce Ministry has given permission to export another 2,520 metric tonnes of hilsa fish to India ahead of Durga Puja. A letter from the ministry's Export-2 branch on Thursday (September 23) allowed the export of the fish. The letter has been sent to the Chief Controller of Imports and Exports.
According to the letter, on the occasion of the upcoming Durga Puja, applications were received for the export of hilsa. Each company has been allowed to export 40 metric tons of the fish. Sixty-three companies have been allowed to export a total of 2,520 metric tons of fish, with a maximum of 40 metric tons per company.
The terms of Hilsa export says that the rules of export policy 2018-2021 have to be followed; Exported goods must be physically inspected by customs officials; At the end of each consignment, export related documents have to be submitted to Export-2 Branch; Hilsa cannot be sent more than the allowed amount.
It further said that the permission will be valid till October 10. However, if the government imposes any restrictions on fishing and transportation, the permit will expire as soon as it becomes effective; This permission is not transferable in any way, and cannot be exported on a sub-contract without an authorized exporter.
Earlier on Monday, 52 companies were allowed to export 20,080 metric tonnes of hilsa. In its continuation, the first consignment of hilsa export went from Bangladesh to India on Wednesday (September 22) evening, as 78,840 kg (78 tonnes 840 kgs) of hilsa went to India through the Benapole checkpost.