Finance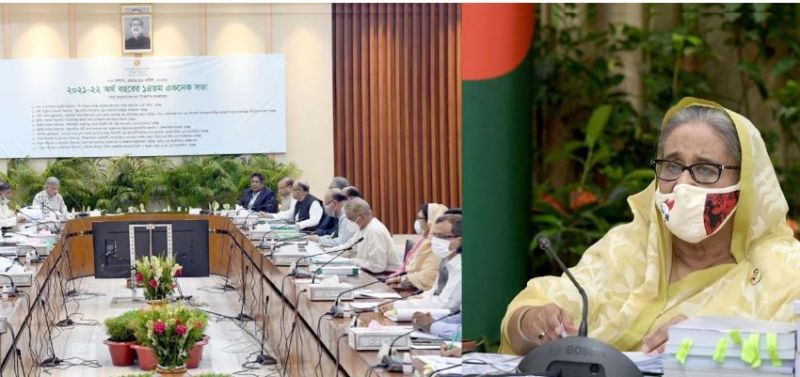 PID
Approval of 11 projects worth Tk 4,000 crore without loan
Dhaka, April 19: The Executive Committee of the National Economic Council (ECNEC) has approved 11 projects at a cost of Tk 4,541.81 crore. All money of these projects will be met from the government sector. That is, no loans will be taken to implement these projects.
In the chairmanship of Prime Minister and ECNEC chairperson Sheikh Hasina, on Tuesday (April 19), the approval of these projects was approved in the meeting in the NEC conference room in Sher-e-Bangla Nagar.
After the meeting, Planning Minister MA Mannan told these information at the press conference.
He said 11 projects of five ministries have been approved.
"There are six new projects. All finances of these projects are our own. We wont take any loan. Projects have been approved with our own funding. This is a happy news for us. Our own capacity has increased, there is no need to loan money," he said.