Finance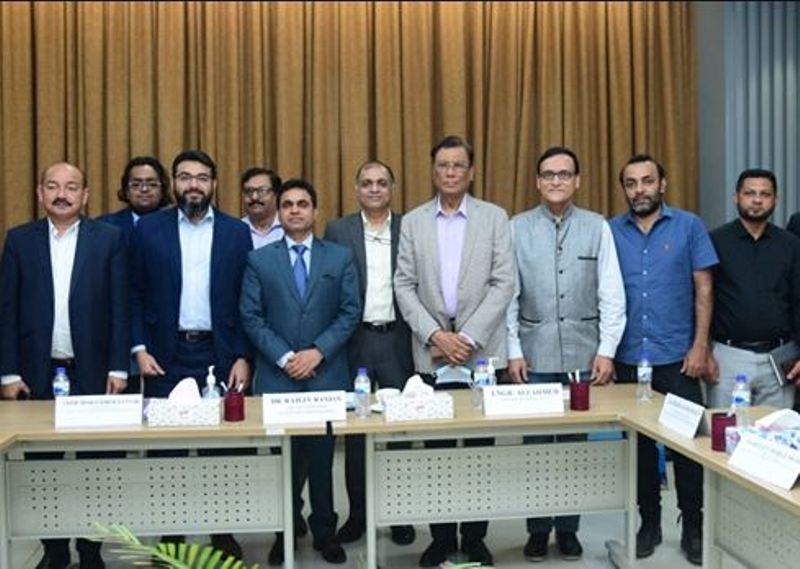 Photo: Collected
Assurance of improving relations between Bangladeshi and Indian businessmen
Own Correspondent, Dhaka, April 1: A roundtable meeting titled 'India-Bangladesh Trade and Business' has been organized by The Chittagong Chamber of Commerce and Industry and Indian High Commission Chittagong.
The meeting was held at the chamber office of the World Trade Center in Agrabad on Thursday.
The keynote address was delivered by Rajkiran Kanagala, Senior Vice President, Confederation of Indian Industry, and Dr. Pramesh Basal, Second Secretary (Commerce), Indian High Commission, Dhaka.
During the meeting, Dr. Rajeev Ranjan, Assistant High Commissioner of India, said that this round table meeting has been organized for the purpose of cooperation in trade and investment between India and Bangladesh. So that the businessmen of the two countries can openly exchange detailed views on various challenges and possibilities.
He hoped that in the future, by organizing such programmes in various important sectors, it would be possible to solve various complex problems and develop the bilateral trade environment. He also assured that any visa related issue would be resolved to improve the relations between the two countries.
Syed Mohammad Tanvir, Vice-President of the Chittagong Chamber of Commerce and Industry, emphasized on four key issues in expanding bilateral economic relations. Coordinating development through greater private sector participation, setting up of an alternative dispute resolution center in Chittagong initiated by Chittagong Chamber and CII to resolve any business dispute arising between the two countries, 'Knowledge Cooperation' in enhancing managerial capacity, and Ensuring participation and partnership of new generation in combined innovation and entrepreneurial creation.
Mohammad Rashed, chairman of Reliance Shipping and Logistics Limited, suggested direct shipping between Chittagong to the east or west of India instead of the Colombo port. He opined that this would reduce the time and cost of bilateral trade.