Finance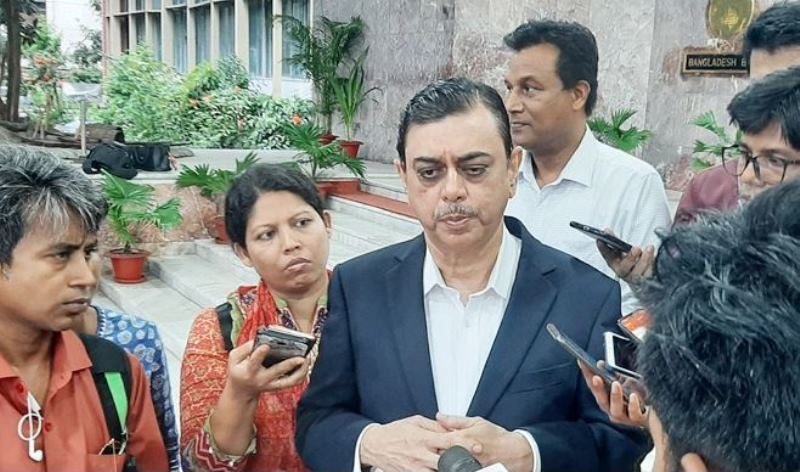 Photo: Collected
Bafeda, ABB likely to set uniform dollar rate on Sunday
Own Correspondent, Dhaka, Sept 9: There is a kind of competition between banks in buying remittances from expatriates. This situation has arisen recently due to dollar crisis in the country's market. In this case, the bank that can pay the highest price is the bank that gets the remittance. As a result, there is a kind of instability in the market. To solve this problem, the banks have recommended fixing the same price in the purchase of expatriate income or remittances.
Association of Bankers Bangladesh (ABB) and Bangladesh Foreign Exchange Dealers Association (Bafeda) held a meeting with the central bank on Thursday (September 8). Although there was no decision on this in the initial meeting, there is an indication that a decision will be made on Sunday. This information is known from the sources of the meeting.
After the meeting, the Chairman of Bangladesh Foreign Exchange Dealers Association (Bafeda) and Managing Director (MD) of Sonali Bank, Afzal Kabir, said, "Necessary initiatives will be taken to stabilize the country's dollar market. One more week is required for this. I am going to take such initiatives so that the price of the dollar does not increase. Hope the dollar crisis will be over soon."
City Bank Managing Director (MD) Mashroor Arefin said that the initial meeting was held. "Our tripartite meeting will continue for another two-three days. We are trying to understand the real market situation. The decision will come after the verification."
Association of Bankers Bangladesh-ABB Chairman Salim RF Hossain said that there was a discussion about what kind of policy can be made about the dollar market. No decision was finalized in the initial meeting. A decision could come by Saturday or Sunday.
He said that the country's current account balance is very positive. Here the difference is reduced. This deficit will decrease further in the future. This suggests that the dollar crisis will not last long.
Bangladesh Bank sought explanation from six banks for making extra profit by selling dollars. At the same time, the central bank ordered to remove the head of the treasury department of these banks. Yesterday (Wednesday) letters were sent to six more banks to explain.
Meanwhile, rising imports and declining expatriate incomes have created a dollar crisis in the country. The price of the dollar is increasing day by day. And the value of the taka against the dollar is decreasing.