Finance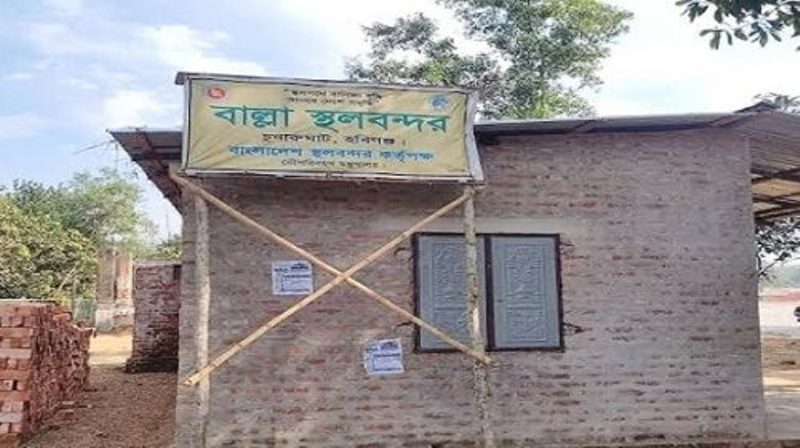 Collected
Balla land port of Chunarughat will open the door of new possibilities in import and export
Dhaka, January 14: Balla land port of Chunarughat upazila of Habiganj district will open the door of new possibilities in import and export. Modernization of land ports is progressing at a fast pace. Although the work is scheduled to be completed on June 30, 2023, the authorities have expressed hope that the work will be completed by May. Already, after the completion of the boundary work, the infrastructure development work has also been completed 75 percent.
Balla Land Port Modern Project Secretary Aminul Islam said that the construction of port infrastructure is progressing at a fast pace. At the same time the work of shed, barracks, immigration, residential area and yard is going on. Even though the deadline is June 30, the work will be completed by May. Then the activities can be started there.
Sirajul Islam, General Secretary of Balla Land Port Import-Export Association, said that businessmen are eagerly waiting for the work of the port to start. Traders are not able to profit due to the high cost of import and export with the current location. Still, goods are being brought by boat in the river.
Ashish Chakraborty, a journalist from Khowai district of Tripura state of India, said that if the port is opened, it will not only be a matter of bringing in goods. A lot of people will come and go through this port. As a result, the people of both countries will benefit.
Meanwhile, State Minister for Civil Aviation and Tourism, Advocate Mahbub Ali MP announced at various programs in the Balla land port area - Shaistaganj-Balla rail link, which was closed after the modernization of the port, will be reopened. Besides, the Roads and Highways Department will work to widen and improve the road from Chunarughat to Balla land port.
The people of Chunarughat Upazila are expecting that Chunarughat Upazila will go far with this port.
Incidentally, Balla is the 23rd land port of the country. In 2016, former shipping minister M Shahjahan Khan announced this port. After acquiring the land of this port on about 13 acres of land in Kedaracourt area of Gazipur union of the upazila, the infrastructure work is going on.