Finance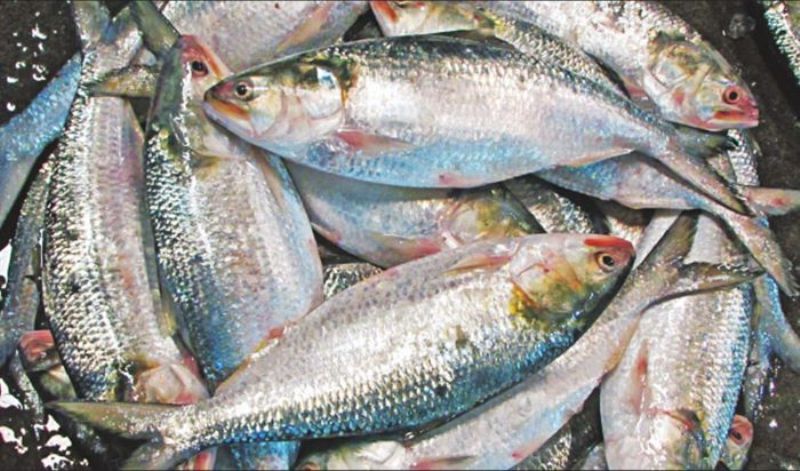 Collected
Ban on buying and selling hilsa for 22 days from midnight
Own Correspondent, Dhaka, 11 October 2023: Hilsa collection will be stopped across the country for 22 days from the midnight of Buba. During this time, hilsa marketing, buying and selling, transportation, storage and exchange will be prohibited. VGF will provide food assistance to fishermen who refrain from hilsa harvesting.
Fisheries and Livestock Minister S. M. Rezaul Karim said that the timing of the hilsa conservation campaign has been set from October 12 to November 2. During these 22 days, collecting, transporting, storing, marketing, buying, selling and exchanging hilsa throughout the country is a punishable crime. Violators shall be punished with rigorous imprisonment for a minimum of one year to a maximum of two years or with a fine which may extend to five thousand rupees or with both.
Livestock Minister said, September and October - these two months are the main breeding season of hilsa. Most of the hilsa enter the river from the sea to lay eggs. In order to increase the production of hilsa, based on the recommendations of the researchers, a law has been enacted to ban hilsa extraction in all the rivers, seas and estuaries of Bangladesh for 22 days in order to prevent the breeding of hilsa from central Ashwin to central Kartika.
As a result of the implementation of this law, Bangladesh is a role model in the world today in the production of hilsa, he said. Earlier last year, hilsa harvesting was stopped for 22 days from October 7-28.
Jatka protection program started in Bangladesh from 2003-2004. Since then, the production of hilsa is gradually increasing. Since 2008, in the first month of Ashwin, 11 days before and after the full moon have been banned. Since then scientists started to see its benefits. Then they found in the research, not only in the full moon, but also in the new moon of this period, the hilsa lays eggs.