Finance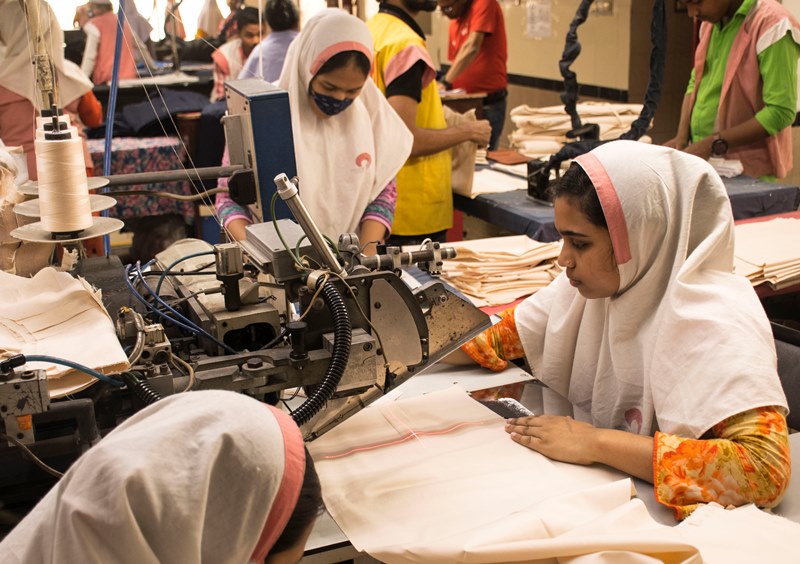 Photo: Wikimedia Commons/Fahad Faisal
Bangladesh again surpasses Vietnam in garment exports
Dhaka, December 2: Bangladesh has once again secured second position in the global readymade garment export market in 2021. In 2020, Vietnam came second, pushing Bangladesh to third place.
According to the World Trade Statistics Review 2022 released by the World Trade Organization (WTO) on Wednesday, Vietnam's share of global manufactured garment (RMG) exports fell from 6.40 percent in 2020 to 5.80 percent in 2021.
Bangladesh's share of the global RMG market, however, increased from 6.30 percent in 2020 to 6.40 percent last year. This ratio was 6.80 percent in 2019 and 6.40 percent in 2018.
A review of WTO statistics also revealed that RMG exports from Bangladesh grew strongly last year and recorded an annual growth of 24 percent. In 2020, these exports suffered a major setback and declined by 17 percent in Bangladesh against a 7 percent increase in Vietnam's RMG exports.
Bangladesh's share of the global apparel export market was 4.20 percent in 2010, while Vietnam's share was 2.90 percent.
China retained the top position in the global apparel export market in 2020, increasing the country's share from 31.60 percent to 32.80 percent last year.
The European Union is the second largest world exporter of RMG according to WTO publications. So, technically, Bangladesh is the third largest global RMG exporter and Vietnam is the fourth. If the EU's combined export figures are disaggregated by country, Bangladesh and Vietnam would be the second and third top exporters. Turkey and India are ranked fifth and sixth, followed by Malaysia, Indonesia, Hong Kong and Pakistan.
WTO figures also show that the annual total export value of the top 10 apparel exporters stood at USD 460 billion, a big jump from USD 378 billion in 2020. This value was recorded at 411 billion USD in 2019.