Finance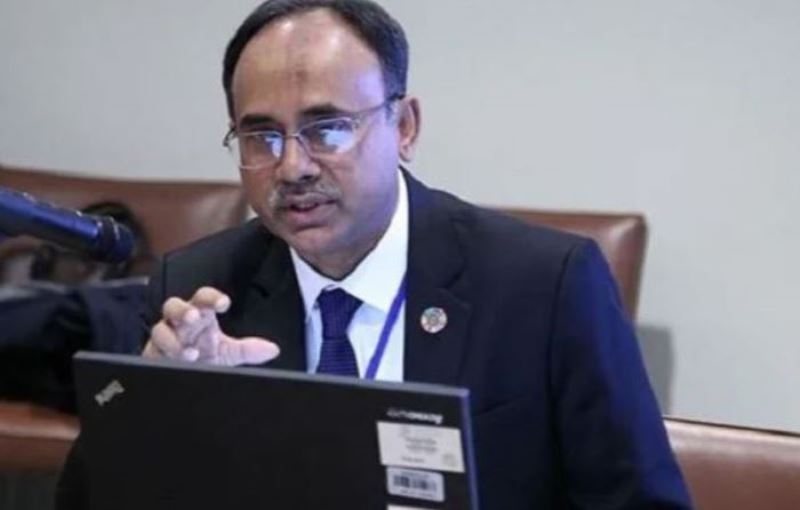 Photo: Collected
Bangladesh Bank Governor warns to prevent manipulation with dollars
Dhaka, Sept 21: Bangladesh Bank on Tuesday issued a show cause notice to the treasury heads of 10 private sector banks for allegedly buying and selling dollars at higher prices than the fixed limit. A day after this, Bangladesh Bank Governor Abdur Rauf Talukder warned the chairmen of these banks to prevent manipulation with dollars.
He said if any rule is broken in the sale of dollars to importers, Bangladesh Bank will be punished according to section 109 of the Bank Companies Act.
On Wednesday (September 20), the Bangladesh Association of Banks (BAB) Chairman Nazrul Islam Majumdar, an organization of private bank entrepreneurs and directors, led an eight-member delegation to meet the governor. He warned against dollar manipulation.
Meanwhile, the governor ordered to comply with all the policies including the conflicts of the chairman with the MDs of various banks, dollar transactions at higher prices than the limit set by BAFEDA, increase in commodity prices, dollar smuggling through letters of credit (LC) and the corporate culture of the banks.
Confirming this information, the spokesperson and executive director of Bangladesh Bank Md. Mehbaul Haque told Jago News that the BAB leaders came to Bangladesh Bank according to the predetermined schedule. At this time, along with Nazrul Islam Majumdar, South East Bank Chairman Chowdhury Nafiz Sarafat and Pubali Bank Board of Directors Chairman Manjurur Rahman were present. They assured full cooperation in implementing the policy of Bangladesh Bank.
When asked why a show-cause notice has been given to the head of the treasury department without the MD, he said that those who directly commit crimes have been brought under the law as per the rules. Who is behind will be seen later. Earlier, show cause notices were issued to treasury heads and MDs of some banks.
The central bank is taking action against 10 private sector banks for selling dollars to importers at a higher price than Bangladesh Bank's declaration. As part of this, the treasury chiefs of these banks have started the process of fining. In a letter sent to the banks, Bangladesh Bank has informed that the treasury chiefs of these banks cannot avoid responsibility for selling dollars at high prices.