Finance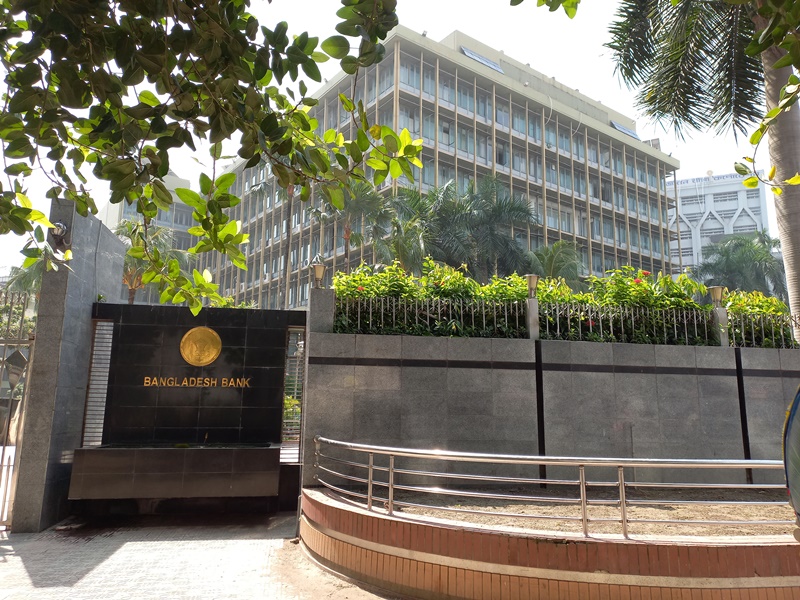 File photo/Wikimedia Commons/Captain Raju
Bangladesh Bank lifts interest rate limit on deposits
Dhaka, January 16: Finally, Bangladesh Bank has removed the fixed interest rate on bank deposits. From now on, banks and financial institutions will be able to set their own interest rates on deposits. This announcement was made in the monetary policy announced for the last six months of the current financial year 2022-23 on Sunday.
According to the new monetary policy, considering the current market conditions, the minimum interest rate on deposits has been completely withdrawn. Apart from this, it has been announced to increase in the interest rate of consumer loans in the new monetary policy.
Bangladesh Bank says that the interest rate can be increased up to 3 percent in the case of consumer loans. At present, the interest rate of all types of bank loans is fixed at 9 percent. That is, banks can increase the interest rate of consumer loans up to 12 percent from now. However, no specific announcement has been made to increase the interest rate in the case of industrial loans and other loans. Bangladesh Bank Governor Abdur Rauf Talukder said that the matter will be under consideration if there is a need to lift the fixed interest rate of other loans.
In the new monetary policy, Bangladesh Bank says that opening the deposit interest rate and slightly relaxing the loan interest rate will help increase the deposit interest rate.
Earlier in August 2021, Bangladesh Bank fixed the minimum interest rate on deposits. At that time, Bangladesh Bank's instructions said that the interest on term deposits of three months and above cannot be less than the average inflation rate of three months. In April 2020, after fixing the loan interest rate at 9 percent, the deposit interest rate was also brought down to 2.5 percent.
The new monetary policy 'Monetary Policy Statement (MPS)' was released at Jahangir Alam Conference Hall of Bangladesh Bank on Sunday. This is the first monetary policy after Abdur Rauf took over as Talukdar Governor. Bangladesh Bank called this monetary policy cautious.