Finance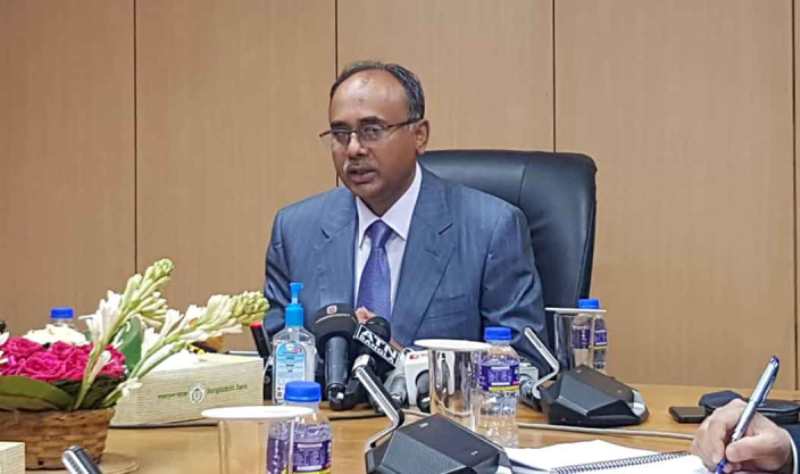 Photo: Collected
Bangladesh Bank's new governor takes charge: Changes are coming in banks to prevent irregularities
Own Correspondent, Dhaka, July 13: Abdur Rouf Talukder has taken charge as the new Governor of Bangladesh Bank.
Talking to reporters after taking charge on Tuesday (July 12), he said some changes will be brought in the banks soon to curb irregularities.
The Central Bank inspects various irregularities and corruption in banks and financial institutions. These inspections were almost closed in recent times. However, the new governor, Abdur Rouf Talukder, said on the first day of his appointment that the banks will be inspected again and the process will begin very soon.
The new governor said, "Our main task will be to control inflation. I will give more importance to it now. The second task is to keep the foreign exchange rate stable. Therefore, I will try to control the import-export gap by reducing it. Thirdly, we will try to increase the foreign exchange reserves. You know it had risen to 48 billion once. It has now come down due to the pandemic Corona and the global economic downturn. We will take it to an acceptable state. My expectation is to take six months of imports to a state where they can be paid. And maintaining financial stability."
"Most of our banks are in good shape. Except one or two. I will reform these. We will also try to bring defaulted loans to an acceptable level and bring the problem of capital deficit to international standards. We have a lack of confidence in our financial institutions and we will work on how to bring it back. If private sector investment does not increase, employment will not increase and there will be no growth. I will emphasize on increasing it. I will work to increase investment, especially in the CSME sector," he added.