Finance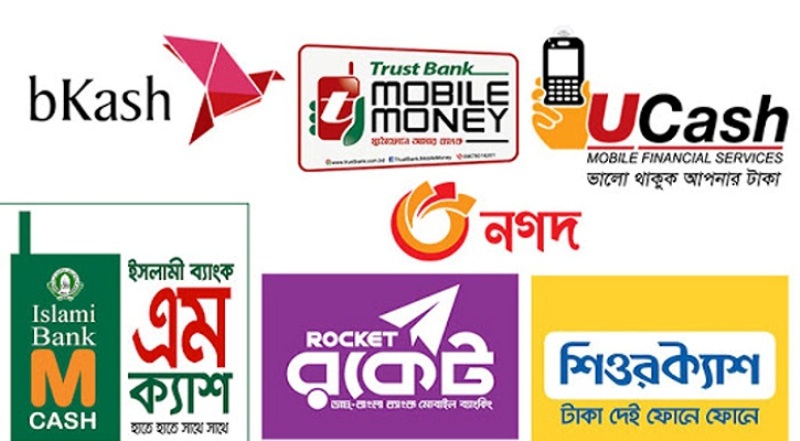 File Picture
Bangladesh Bank to start financial interoperability system from October 27
Dhaka, October 23: Bangladesh Bank is going to introduce inter-operability system to reduce cash transactions and make mobile banking (Mobile Financial Services or MFS) services more popular in the country. The central bank has mentioned in a circular that it will be launched from October 27.
Through MFS service, one can open an account in one organisation and make instant transactions in all other organisations. At the same time customers can make instant transactions from the bank as MFS and from MFS to the bank.
Bangladesh Bank's Payment Systems Department issued a circular on Thursday (October 22) to the bank's managing director and chief executive and MFS provider.
According to the central bank circular, work is underway to implement inter-operability transactions between all banks and MFS providers using the NPSB (National Payment Switch Bangladesh) infrastructure to reduce cash transactions in the country.
The interchangeable transaction service between banks and MFS providers through NPSB will be launched from October 27.
Banks and MFS providers who have not yet completed the preparations for the launch of the inter-operability system will have to start transactions on the system by March 31, 2021, the circular said.
In the first step of implementation of this system, money can be transferred from one MFS account to another MFS, from MFS account to bank and from bank account to MFS.
In this case, the central bank has determined the charges of the transactions.
In case of transfer of funds from one MFS provider's account to another MFS provider (P-to-P), the recipient MFS provider will pay the sender MFS provider a fee of 0.80% of the total amount transacted.
In case of transfer of money from bank account as MFS and from MFS account as bank, the concerned MFS provider will pay a fee of 0.45% of the total amount transacted to the concerned bank.
For inter-operative transactions, participating banks and MFS will not be able to impose any additional charges on existing transaction fees at the customer level.
In case of transactions in inter-operable system, the transaction limit as per the variant of the respective bank / MFS account will be applicable. This instruction will be effective immediately.
According to the latest data from the central bank, a total of 15 banks are currently involved in mobile banking.
At the end of last August, the number of registered customers in mobile banking stood at nine crore 9,29,36,000.