Finance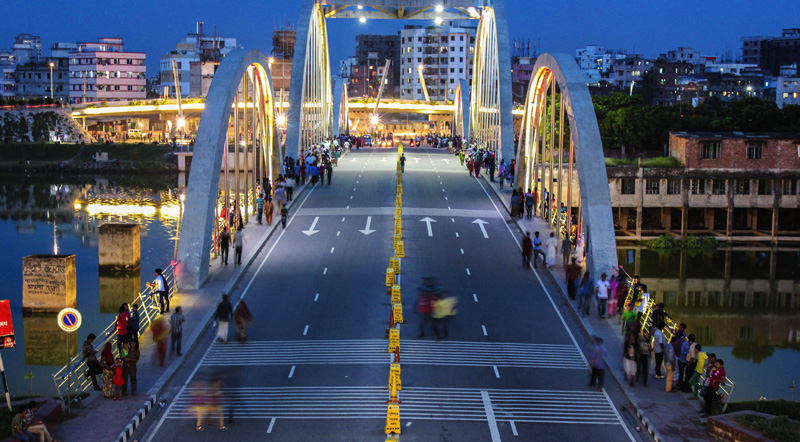 Salman Preeom/Unsplash
Bangladesh becoming victim of world economic crisis: Prominent newspaper
Dhaka, 28 August 2022 : The 160 million people of Bangladesh, along with most of its South Asian neighbors, are currently suffering from high fuel and food prices due to the Covid-19 pandemic and the Russia-Ukraine war.
The resulting power shortages and rising import costs are putting their debt repayment capacity in doubt in some cases. An article entitled 'Bangladesh is suffering from global economic crisis' published recently in UK-based Financial Times said this. This article was jointly written by Benjamin Parkin from Dhaka and John Reid from New Delhi.
It says that the regional economic crisis in South Asia is leading to various crises and is being blamed on those countries that have spent recklessly in a complete reversal of the ideal development economy. It now surpasses the long-earned region of the world's most populous emerging economy, located at the heart of the geopolitical sphere of India and China. Beijing is one of the creditors of Sri Lanka and Pakistan.
India is quite uneasy about China's influence over its smaller neighbors and there are various indications that it is strengthening its hand in the ongoing crisis. This is what Mark Malloch Brown, a former employee of the United Nations and the World Bank and currently the head of the Open Society Foundations directed by George Saras, said.
This crisis is endangering various economic activities and models of countries. The economy of Bangladesh, known internationally for its garment industry, is collapsing due to economic conditions elsewhere in the world. Last May, Sri Lanka became the first Asia-Pacific country to default on its debt in two decades. President Gotabaya Rajapaksa's economic mismanagement led to protests in the streets of the capital, Colombo. As a result, he was forced to leave the country in an army plane.
Pakistan's courts have sentenced former Prime Minister Imran Khan on terrorism charges, and political unrest is intensifying there. However, the country is trying to borrow money from the US and its allies, which will prevent it from defaulting. The tiny countries of Nepal and the Maldives are also vulnerable to global inflation.
According to the article, Bangladesh has so far recovered from recent economic shocks, largely due to its successful export sector. But Prime Minister Sheikh Hasina's government has appealed to the IMF for loans to boost the country's foreign exchange reserves and help it deal with climate change shocks.