Finance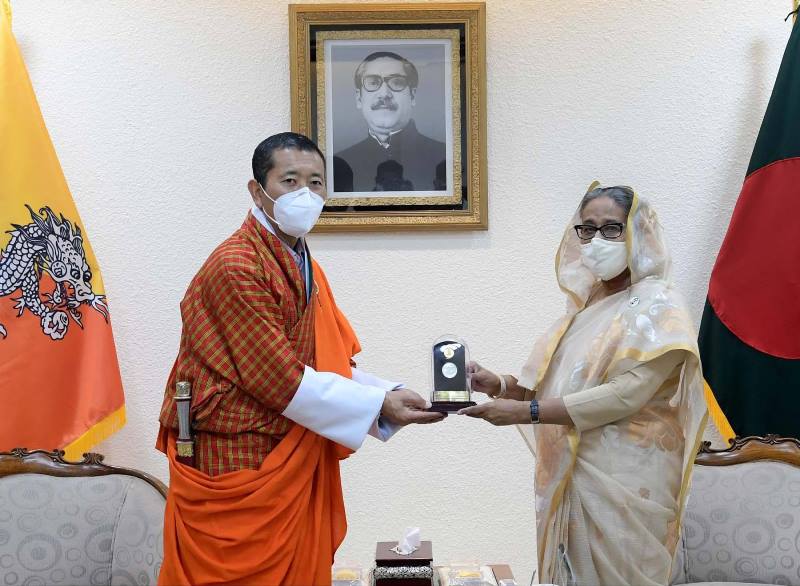 PID
Bangladesh-Bhutan route will be used to expand trade
Dhaka, March 24: Bangladesh and Bhutan have agreed to operate navigable routes between the two countries to expand trade. Prime Minister Sheikh Hasina and her Bhutanese counterpart Lotay Tshering agreed at a meeting at the Prime Minister's Office on Wednesday (March 24th).
During the meeting, Sheikh Hasina emphasized on building the necessary infrastructure to avail maximum benefits of the Preferential Trade Agreement signed between Bangladesh and Bhutan. Prime Minister's Press Secretary Ihsanul Karim briefed reporters on the issue.
The press secretary said the two prime ministers discussed cooperation in various sectors including trade and connectivity. Prime Minister Sheikh Hasina emphasized on building more seaports.
Bangladesh also said it would look into the possibility of using the Chilahati-Haldibari route to connect with Bhutan. At the same time, the Prime Minister spoke of making a memorandum of understanding on bilateral or tripartite agreements for the construction of cooperative hydropower plants.
On the other hand, Lotte Shering requested to provide one-time full-term visa and multiple entry facility to Bhutanese students who come to study in Bangladesh. Prime Minister Sheikh Hasina agreed with the Prime Minister of Bhutan on the issue and directed the concerned parties to take necessary steps in this regard. Bangladesh also agreed to issue a five-year visa.
Expressing interest in cooperating in the information technology sector, Sheikh Hasina said Bangladesh can cooperate with Bhutan in the information technology sector including broadband internet. Bangladesh and Bhutan agreed to work together in international forums, including the United Nations.
Earlier, the two prime ministers held a private meeting for about 45 minutes. Foreign Minister Dr AK Abdul Momen, Chief Secretary Dr Ahmed Kaikaus, Foreign Secretary Masud Bin Momen and Bangladesh Ambassador to Bhutan AKM Shahidul Karim were present on behalf of Bangladesh at the meeting.
Bhutan was represented by Bhutan's Ambassador to Bangladesh Rinchen Kuentsyl and Bhutan's Chief Protocol Officer Ugyen Gonphel.