Finance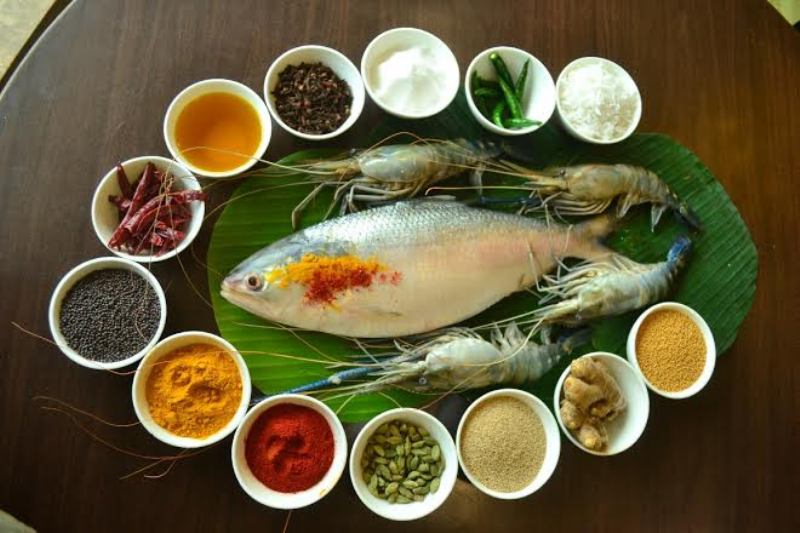 Bangladesh businessmen want controlled Hilsa export, Bangladesh government 'don't'
Dhaka, March 14, 2021: Traders want controlled hilsa exports but Bangladesh government has so far said 'no'
In this situation, traders want to export hilsa in a controlled manner during the season. There are fears that allowing the export could lead to its misuse and a crisis in the country's market for hilsa. Therefore, the government has not decided to allow the export of hilsa.
On August 1, 2012, the government banned the export of all types of fish, including hilsa, during Ramadan. Later on September 23 of that year, the Ministry of Commerce lifted the ban on the export of all fish except hilsa. Since then, the ban on hilsa exports is still in force.
The Ministry of Fisheries and Livestock did not give any permission to the Ministry of Commerce to open the export. Hilsa is a favorite of all of us. Just as it would not be right to keep exports open, it would not be right to keep them completely closed again. There may be some export as per the need
Traders associated with fish exports have said that there is a demand for Bangladeshi Hilsa in different countries of the world. If they could be given a small amount of hilsa, the export of other fish would also increase.
A few days ago, the Commerce Ministry sought the opinion of the Ministry of Fisheries and Livestock on whether the export of hilsa could be allowed in response to the traders' application. The Ministry of Fisheries agreed not to allow the export.
Kazi Belayet Hossain, president of Bangladesh Frozen Food Exporters Association, an association of exporters of frozen products, said, "Give me a ton of hilsa, give me half a ton of hilsa or 500 kg of hilsa." Add boal, shing, shoal, kai, pabda and shrimp. These are mixed containers. Such an invoice is one and a half crore rupees. The price of hilsa is 5-6 lakh rupees. When we say we can't give hilsa, then this order is canceled completely. It moves to another country. But we are losing Rs 1.5 crore due to not being able to give hilsa. '
He said, "When 1.5 lakh, 2 lakh tonnes of hilsa was produced, we used to export hilsa. At present, 6 lakh tonnes is being produced but exports are being stopped. 'He added,' If exports are misused, the government should impose strict controls. Even if hilsa is exported in a controlled manner, our fish export will increase further. Our exports are declining. If we can export a little hilsa, the export of other fish will also increase. '