Finance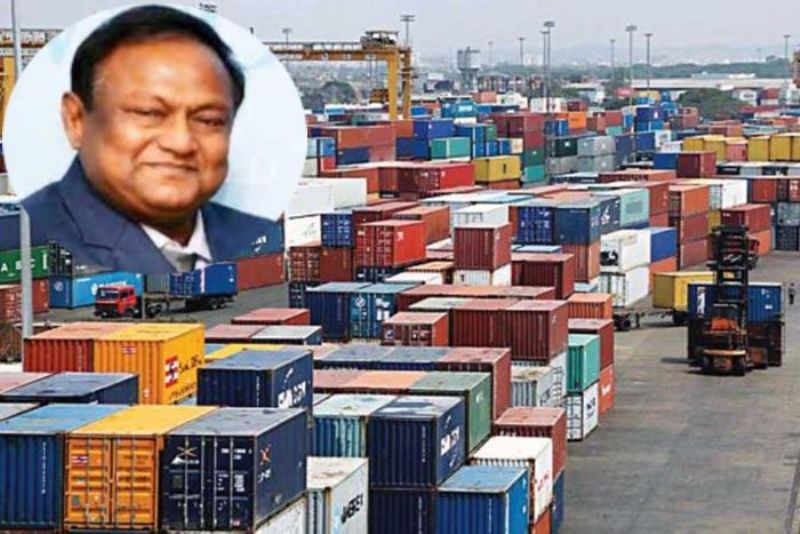 File photo
Bangladesh exported 751 products to 203 countries: Commerce Minister
Own Correspondent, Dhaka, June 24: In the fiscal year 2020-21, Bangladesh exported 751 products to 203 countries of the world. It earned 38.76 billion US dollars.
Commerce Minister Tipu Munshi made the announcement in Parliament on Thursday (June 23).
Replying to a written question by MP Mozaffar Hossain (Jamalpur-5), the minister said Bangladesh mainly exports goods to various countries including the United States, United Kingdom, Germany, Italy, Netherlands and Belgium. It also exports products to Japan, Canada, South Korea, India and various countries in Asia and the Middle East.
Responding to another question asked by MP Golam Mohammad Siraj, Tipu Munshi said Bangladesh's total exports in the 2020-21 fiscal year were 45,367.19 million US dollars. The amount of imports was 61,609.20 million US dollars. In other words, the trade deficit in the fiscal year 2020-21 was 16,242.01 million US dollars.
According to data provided by the minister, the major export products are knitwear, oven garments, frozen fish, frozen shrimp, shark fins, dried fish, salted fish, animal intestines, vegetables, potatoes, fruits, coconuts, betel nuts, dried peppers, turmeric, mustard, soyabean-coconut and mustard oil, tobacco, coffee beans, ginger, coriander, honey, spices, rice, dry food, biscuits, jams, jellies and fruit juices.
Other products exported include leather gloves, particle boards, corrugated cartons, wooden frames, printed products, stationery, jamdani saris, blankets, sacks and bags, tents, mosquito nets, hats, umbrellas, wigs, natural stones, small plus, jewelry, aluminum materials, blades, stainless steel wire, accumulator batteries and parts, ferry boats, camera parts, wall clock, wooden furniture, toys, gull safety, chandeliers, toothbrushes, tools, zip structures, gift items, leather fabrics, hand gloves (rubber) and ship parts, according to the Commerce Minister.
The minister said mangoes, betel leaves, potatoes and vegetables are also being exported in large quantities.
Replying to a question by MP Mamata Hena Lovely, Tipu Munshi said that the Russia-Ukraine war has affected the international market and it has also affected Bangladesh. Due to this war, the market for daily necessities including import dependent products is also on the rise.
He said the government has taken various plans to keep the prices of daily commodities within the reach of consumers. Meanwhile, the Ministry of Commerce has held meetings with business leaders. Besides, TCB products are being sold through three thousand dealers across the country including Dhaka.