Finance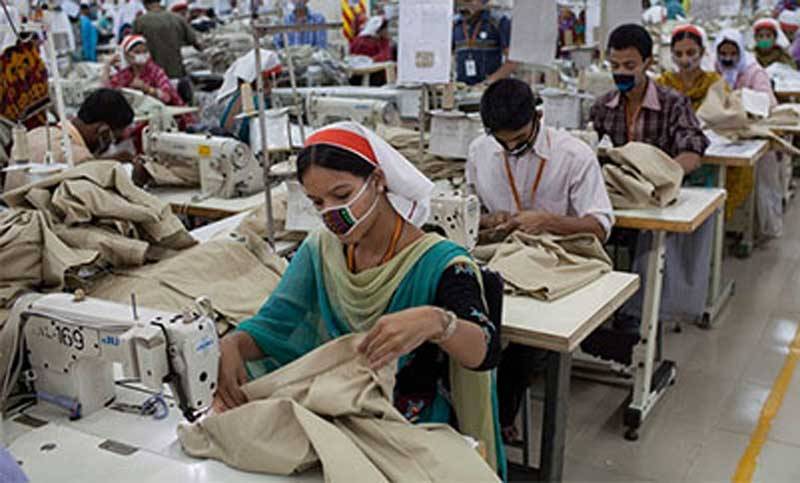 File photo
Bangladesh garment exports rise 53 percent
Own representative, Dhaka, January 3: The global economy came to a standstill due to the Covid-19 pandemic. This also hit the garment industry. The export order had been stopped at the beginning of the pandemic. However, the orders started coming again after a while. As a result, exports in this sector have increased by about 53 percent in one year.
According to the latest data from the Export Promotion Bureau (EPB), garment exports in December 2021 have increased by 52.26 percent as compared to the same month (December) in 2020. However, compared to December 2019, the growth is 36 percent.
Garments worth Rs 4.04 billion dollars were exported in December 2021. In the first six months of the 2021-22 fiscal year (July-December, 2021), exports stood at 19.90 billion dollars, up by 28.02 percent from the same period last year.
According to the product category, exports of knitwear grew by 56.57 percent in December. On the other hand, the export of oven garments has increased by 48.17 percent. As a result, a positive trend is being noticed in the export of all products.
Experts involved in the garment sector are saying that according to data, there is a positive trend in the export in the garment sector, though there are many challenges ahead. The prices of garments are not rising in proportion to the increased prices of various raw materials and production costs. And the major export markets have been hit by Corona again.
Director of the Association of Readymade Garments Owners and Exporters (BGMEA), Mohiuddin Rubel, said the infections by the new variant of Covid-19 have been spreading like a tsunami in our major export markets. Countries are taking various preventive measures to protect themselves from Corona. This is affecting the new and ongoing export orders of garments.
The BGMEA director also said the new year (2022) is starting with an uncertainty. A review of the data of the last few months shows the potential for the advancement of the industry. But it is difficult to predict the market in the near future, as the recovery of the global economy is still shaky.