Finance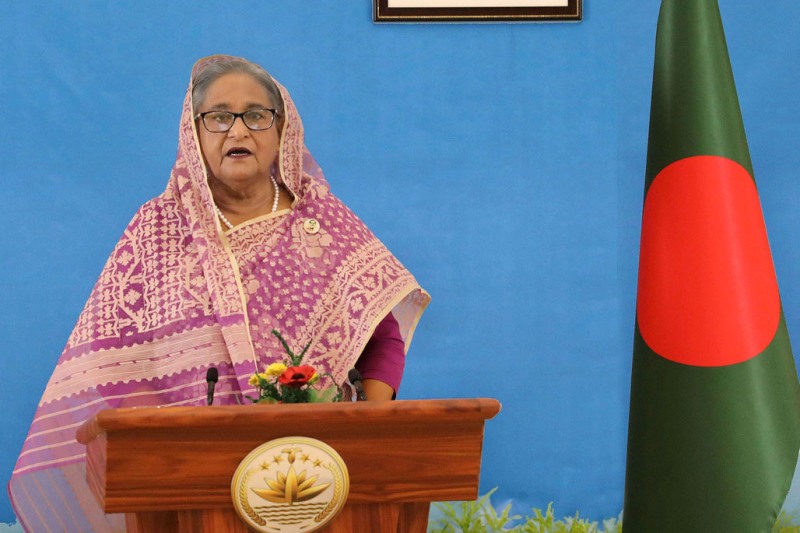 Amirul Momenin
Bangladesh: GDP growth will be 6 percent in the next financial year
Dhaka: Prime Minister Sheikh Hasina has said she is hopeful that the GDP growth will reach 6 percent in the next financial year.
She said Bangladesh was able to achieve GDP growth of 8.2 percent in the 2018-19 fiscal year.
But Kovid-19 has hampered our progress. He made the remarks in a virtual speech at the UN General Assembly on Saturday.
Sheikh Hasina said, "I remember with deep sorrow my father and the father of the Bengali nation, the then President Bangabandhu Sheikh Mujibur Rahman, the victim of the brutal massacre on August 15, 1975, my mother, my three brothers, two brothers and 16 members of the family."
"We, the two sisters, were out of the country and escaped from the killers. As refugees we had to stay out of the country for six years. I am raising this issue in the UN General Assembly so that such heinous, ruthless and illegal killings do not happen again in the history of the world," she said.
The Prime Minister said, "We allocate around Tk 3,900 (39 billion) every year for the freedom fighters of the country."
In addition, we have introduced various programs and allowances for old age allowance, widow and husband abandonment allowance, disability allowance and other backward classes of the society, through which about 91 lakh (9.1 million) families are benefiting.
"We have immediately provided food and other assistance to the people who have become unemployed due to the spread of Kovid-19. It has benefited more than one crore (10 million) families. We have provided scholarships to 4 million (4 million) students. We have provided cash assistance to 5 million (5 million) people including farmers, laborers and day laborers affected during the Corona period. To ensure the health care of the common people, 30 types of medicines are provided free of cost from about 16,000 community clinics and union health centers at the village level," Hasina said.