Finance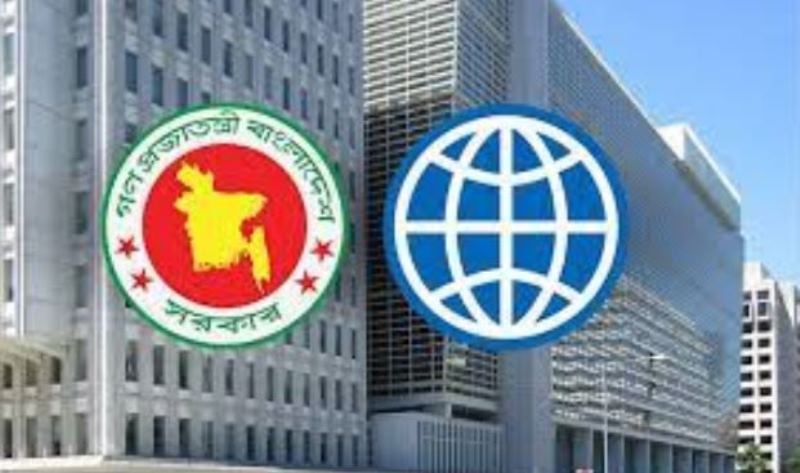 File photo
Bangladesh has achieved significant economic development in five decades: World Bank
Own Correspondent, Dhaka, Sept 30: Bangladesh has made significant economic and developmental progress in the last five decades. A strong reform agenda is now needed to sustain the growth trajectory in the country and further accelerate the growth rate in the long run. This is stated in the latest report of the World Bank.
The report titled 'The Country Economic Memorandum: Change of Fabric Identifies', which was officially released at a hotel in the capital on Thursday, identified the main obstacles to high growth and proposed effective reforms to sustain the rapid growth.
Planning Minister MA Mannan was the chief guest at the report release ceremony and Sanem Executive Director Professor Dr. Salim Raihan and SBK Tech Ventures and SBK Foundation founder Sonia Bashir Kabir spoke as panelists.
World Bank Bangladesh Chief Economist Yutaka Yoshino gave the opening speech by Acting Country Director Dan Dan Chen and the closing speech was delivered by World Bank South Asia Macroeconomics, Trade, Investment and Public Sector Practice Manager Hoon S. Soh. Senior Economist Nora Diehl and World Bank Chief Economist Consultant Zahid Hussain presented a PowerPoint presentation on the report's findings.
Speaking on the occasion, the Planning Minister said that Bangladesh is on the right track in terms of achieving GDP growth, achieving self-sufficiency in food, bringing electricity connections to people's doorsteps, and increasing the education rate.
He said, "We can assure that we will continue to intensify our efforts to improve further."