Finance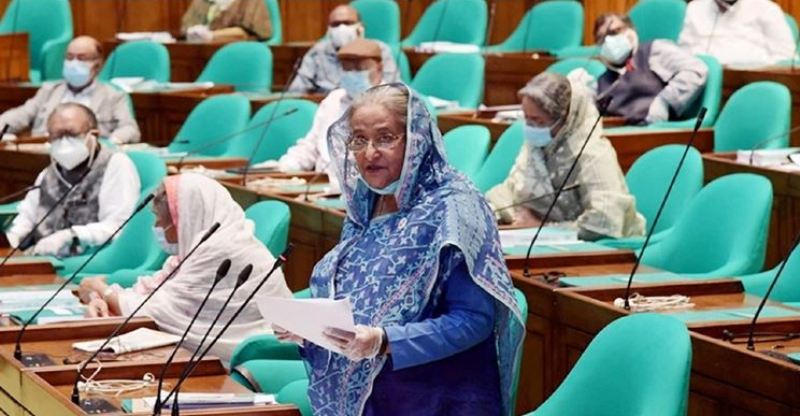 Collected
Bangladesh has managed to avoid the global economic downturn in epidemic: Sheikh Hasina
Dhaka, January 20: The coronavirus epidemic has caused economic recession in many other countries but Bangladesh has managed to avoid it. Prime Minister Sheikh Hasina made the remarks in response to separate questions from Jatiya Party's Raushan Ara Mannan and the ruling party's Kazim Uddin in Parliament on Wednesday (January 20).
Speaker Dr. Shirin Sharmin Chowdhury presided over the question and answer session. Highlighting the various steps taken by the government to tackle the corona situation, the Prime Minister said, "As a result of the government's special measures to tackle human life and economic crisis, it has been possible to keep the economic situation in the country normal, including coronavirus."
Replying to a question from Raushan Ara Mannan of Jatiya Party reserved seat, Leader of Parliament Sheikh Hasina said that according to World Economic League Table 2021 of Center for Economics and Business Research of UK, Bangladesh will be Bangladesh by 2035 if it continues as it is now. The 25th largest economy in the world.
The report basically predicts the growth rate of any country's economy in the next year and in the next 15 years. According to the 2020 index, Bangladesh is now the 41st largest economy in the world.
The Prime Minister said, "Despite the economic downturn in many other countries due to the Corona situation, Bangladesh has been able to avoid it to a large extent." In 2020, the economic growth of Bangladesh has been 5.24 percent. In 2019, the growth was 7.15 percent, which was the highest growth in the history of the country.
The leader said, "Bangladesh is tenth in the world in food grain production. Bangladesh is a rice surplus country today. Bangladesh is the third largest producer of rice in the world. Bangladesh is third in the world in vegetable production, seventh in potato production, seventh in mango production, eighth in guava production, fifth in farmed fish production and fourth in goat production.