Finance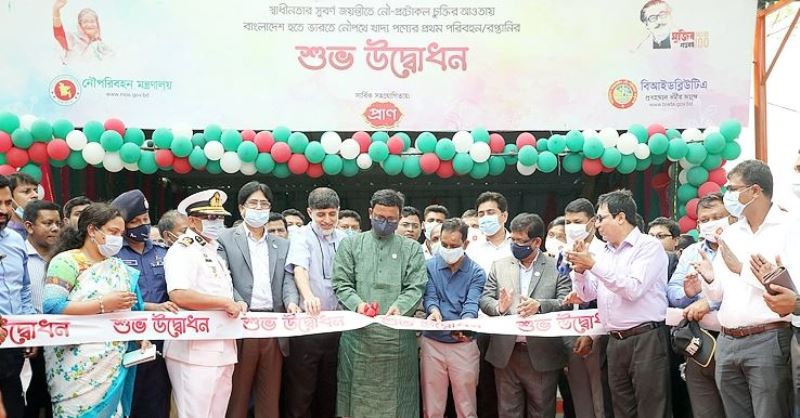 Collected
Bangladesh hopeful of shipping goods to India as well as neighboring countries including Bhutan
Dhaka, March 17: State Minister for Shipping Khalid Mahmud Chowdhury has expressed hope to send goods not only to India but also to Bhutan and other neighboring countries using the waterways.
He also said at the inaugural function of shipping food from Bangladesh to India under the Naval Protocol Agreement on the golden jubilee of independence at Pran Industrial Park in Palash Upazila of Narsingdi on Tuesday (March 18). We have been able to reassure traders that waterways can be an affordable means of transportation in terms of transportation of goods and traders have come forward. Thanks to Pran-RFL Group for this.
Khalid Mahmud Chowdhury said, the products that are going today can be called pilots. The limitation on road transport costs was much lower than on waterways. There are many products that can be transported together, the benefits are high. Traders will get that benefit. The price of the product will go down in this case and it is also safe. I think today a new horizon was unveiled.
"In the future, we want to use the waterway to send goods not only to Kolkata but also to various neighboring countries including Assam and Bhutan," he said. The business scope of Bangladesh is increasing day by day. Pran-RFL Group sends products to 145 countries. We have moved from least developed countries to developing income countries. We will produce better products and send them all over the world. In that case waterways are the safest mode of transport.
Khalid Mahmud Chowdhury further said, we have to work motivated by patriotism. Hundreds of Pran-RFLs like Pran-RFL will be formed in the country and Bangladesh will definitely move ahead in the economy. We must be a developed Bangladesh.
Commerce Secretary Dr. Md. Zafar Uddin said, "We are moving from a least developed country to a developing country." Pran Group exports about 500 products to 145 countries. We are told that five billion exports will be lost. I would request Pran Group can give us two more billion.
"We have a problem with onions from September to January," he said. That is why the Prime Minister has instructed to make powdered onion. Pran Group is already doing that, they have also shown samples. Request to them; Promote the use of powdered onions. Then the problem with onions will not exist.