Finance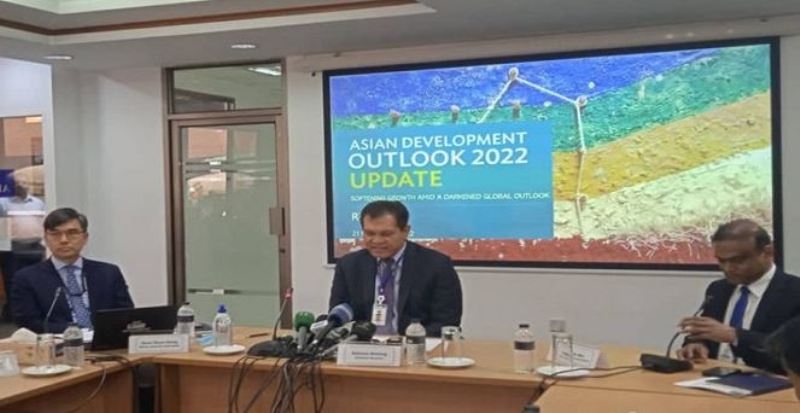 Collected
Bangladesh is likely to grow by 6.6 percent in the current fiscal year: ADB
Dhaka, September 21: The Asian Development Bank (ADB) has predicted a GDP growth of 6.6 percent for Bangladesh in the current financial year 2022-23.
According to the agency, growth will be dampened by a slowdown in domestic consumption spending and weakness in export and remittance flows. At the same time, the rate of inflation will be 6.7 percent. This information was reported in the Asian Development Outlook published on Wednesday (September 21) at ADB's Dhaka office in the capital's Sherbangla Nagar.
At the time, the country director of the organization Edimon Ginting said, due to global economic uncertainty and energy crisis, investment will not be at the desired rate this year. Government investment will also slow down. In this situation, ADB has urged the government to increase revenue collection.
Meanwhile, the government estimated inflation to hold at 5.5 percent. But the Asian Development Bank (ADB) has predicted that inflation may rise to 6.7 percent in the financial year 2022-23 due to the adjustment of fuel oil prices and the increase in prices of various products in Bangladesh.
According to ADB, rising food prices globally, volatility in fuel prices will increase the inflation rate. The Russia-Ukraine crisis has caused major disruptions in the global food supply. Due to these reasons, the prices of various products are increasing.
According to the report, ADB has identified the uncertainty of the world economy due to the Russia-Ukraine war as the biggest challenge for Bangladesh's economy. Because of this, ADB also thinks that the current state of the country's economy may be prolonged.